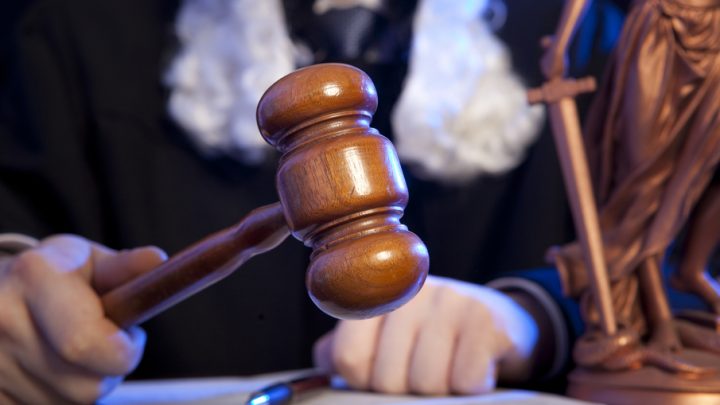 Magistrates and judges preside over the courts in NSW and are responsible for making a wide range of decisions about various fields of law.
Magistrates sit in the Local Court and are often responsible for presiding over a large number of cases on any single day. They may hear applications for adjournments, decide penalties where a person pleads guilty or decide whether a person is guilty if they choose to challenge the case.
Judges often sit in the District Court and may be required to preside over jury trials, where they will need to explain complex legal matters to the jury in simple terms, and help them to understand what they need to consider when assessing whether a person is guilty or innocent of a crime. Judges will decide the penalty that applies to people who plead guilty or are found guilty of criminal offences. They will often also preside over appeals from the lower courts.
'Justices' are judges that have been appointed to the Supreme Court or High Court.
What is required to be a magistrate or judge?
Being a magistrate or judge is a position of high responsibility, and requires a solid understanding of the law and the capacity to reason and apply sound judgment when it comes to legal issues.
Magistrates and judges hold a significant amount of power in the justice system, and over the lives of those who are involved in proceedings. As such, they are often criticised for their decisions in the media and the wider community.
There are a number of professional and personal qualities that are considered when it comes to deciding whether a particular person is appropriate for a judicial position.
On a professional level, they will need to have extensive legal experience, usually obtained through practising as a lawyer, a high level of proficiency in the law and its underlying principles, and strong oral, interpersonal and written communication skills.
Personal skills and attributes include good character, integrity, impartiality, common sense and sound judgement, as well as social awareness.
There are also age limits to becoming a judge or magistrate. NSW magistrates and judges are required to retire when they reach 72 years of age, although they can continue part-time after this age as acting judicial officers, covering busy times when needed.
Judges and magistrates held to a high standard of conduct
Because of their role as public figures, magistrates and judges need to conduct themselves very carefully at all times.
If a judge or magistrate is found to be acting unethically or corruptly, it can compromise public confidence in the criminal justice system, and this can have wider implications for the community as a whole.
Most magistrates and judges behave ethically, but even unsubstantiated rumours of corrupt conduct can ruin their careers and their reputation.
Even former judges are not immune to being questioned about their ethical standards.
Earlier this year, former NSW Attorney-General and Supreme Court Justice John Dowd resigned as chairman of a construction company after allegations of bribing officials to obtain a multi-million dollar contract.
Two of his fellow directors were charged by the Australian Federal Police, and even though there is no evidence to suggest that Justice Dowd was involved, he was still compelled to resign from his position.
Who appoints judges?
Magistrates and judges are appointed by the Governor in council after recommendations by the NSW attorney general.
How are judges and magistrates appointed?
There are two ways that magistrates and judges can be appointed, the first is through submitting an expression of interest in response to an advertised vacancy, and the second way is by nomination.
Expressions of interest
Vacancies for judicial officers are advertised in local and national newspapers and also through the Law Society of NSW and the Bar Association. The advertisements call for expressions of interest from suitable candidates.
Expressions of interest, once received, are reviewed by a selection panel, which usually comprises:
The relevant head of jurisdiction
The secretary of the Department of Justice
A leading member of the legal profession
A prominent community member
The selection panel will go through the expressions of interest and create a shortlist of candidates who are then interviewed. Once the interview has been completed, candidates will be ranked as being highly suitable, suitable, or unsuitable for judicial office.
Once the assessment process is complete, a report will be provided to the attorney general. In some cases, the attorney general may propose a nominee for appointment where appropriate.
Expressions of interest generally remain active for 12 to 18 months, and during this time, applicants who have been deemed suitable for judicial office can be drawn upon to fill vacancies for Local Court magistrates or District Court judges.
Nomination
Another way to become a magistrate or judge is to be nominated by someone.
The person sending the nomination is required to lodge a submission with details of their name, address and contact number and the details of the nominee.
They are also required to set out the nominee's background and personal qualities to demonstrate that they have the necessary qualities and experience for the role.
The person being nominated has to agree to being considered for the appointment, and this has to be communicated in writing.
Becoming a magistrate or judge can be a lengthy process and there are stringent selection criteria.
To be selected, a candidate will need to be able to demonstrate an exceptionally high level of integrity, along with the experience and other personal attributes required.
Receive all of our articles weekly