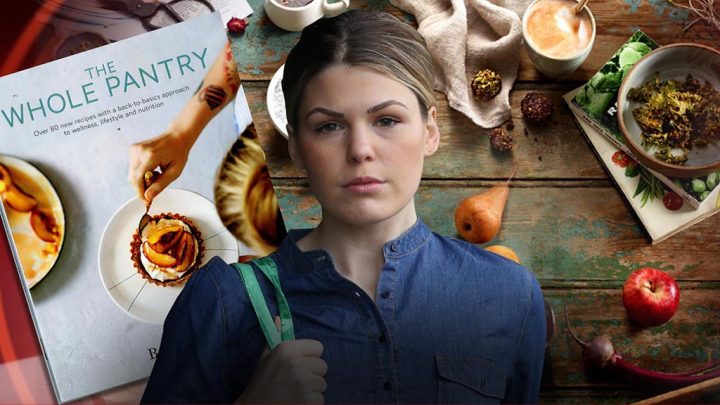 The federal court delivered its judgment on disgraced wellness blogger Belle Gibson this week, finding she broke the law in "most but not all" of the allegations brought against her.
In handing down the decision, Justice Mortimer found that Ms Gibson deliberately deceived and misled the Australian public, but that there was insufficient evidence to prove she was aware that she did not have cancer. The judge remarked that Gibson may have been under "some kind of delusion" when blogging about her fake illness.
But Gibson appears to be unrepentant, with reports that she recently published more false health claims online.
The story so far…
Consumer Affairs Victoria (CVA) initiated proceedings against Ms Gibson last year, accusing her of engaging in "unconscionable conduct" after she developed a large social media following by blogging about her alleged illness and releasing a cookbook and App called 'The Whole Pantry'.
She earned $280,000 from iTunes and $28,000 from the App's equivalent in android downloads.
Gibson was given a $130,000 advance by Penguin Publishing for a book, and her overall profits were reported to approach a million dollars.
The blogger claimed she was diagnosed with brain cancer in 2009 and given four months to live, and that she beat the disease by following her miracle diet.
As well as the fake cancer claims, CVA also accused Gibson of failing to pass on up to $300,000 in promised charity donations. Justice Mortimer found she preyed on the generosity of Australians who thought they were helping worthwhile causes.
Along with fines, CVA is seeking an injunction to prevent Gibson from engaging in similar conduct, and a public apology in the Herald Sun and The Australian newspapers.
But many believe fines and injunctions are not enough, calling for Gibson to serve time in prison for taking advantage of vulnerable, sick people – some of whom are reported to have ignored medical advice in favour of her diet.
Many feel Gibson should be criminally prosecuted for fraud, on the basis that she deceptively and dishonestly engaged in conduct which resulted in her receiving a financial benefit.
New health claims
There are recent reports that Gibson has been spruiking a new fad diet on Facebook, claiming it can heal mouth cavities and shrink tonsils by as much as 30 per cent.
On the closed Facebook page for 'Master Fast Diet', Gibson – who goes by pseudonym Harry Gibson – gushed about the health program.
The group, which advocates fasting and drinking herbal teas, was founded by Canadian alternative health practitioner Luigi Di Serio. After learning about Ms Gibson's history, some of the members branded her a 'liar', and 'Harry Gibson's' Facebook account was subsequently deleted.
Gibson's publisher could also be implicated in the conduct. Last year, Penguin Publishing admitted that it had not "required Ms Gibson to substantiate her claims prior to the book's publication". The company undertook to "make a $30,000 donation to the Victorian Consumer Law Fund."
Ms Gibson was not in court to hear the judgement this week.
She will receive her penalty on a future court date.
Receive all of our articles weekly