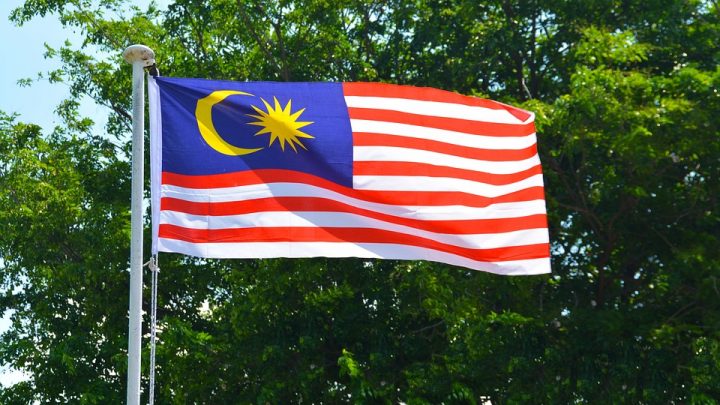 Nine Australian men could be spending up to the next two years behind bars after a seemingly harmless prank to celebrate Daniel Ricciardo's Malaysian Grand Prix win went wrong.
They're being hailed by the media as the 'Budgie Nine' but their larrikinism is thought to be far from funny by Malaysian authorities, who took the men into custody after they stripped down to their 'budgie smugglers' emblazoned with the Malaysian Flag in public.
High profile career men
One of the men is Jack Walker, a staffer for federal cabinet minister Christopher Pyne. Another, is Tom Laslett is a senior project engineer on the Sydney Light Rail Project.
All of the men are believed to be friends from their time at Sydney University and the exclusive Palm Beach Surf Life Saving Club. The men in custody are: Jack Walker, Edward Leaney, Nicholas Kelly, Thomas Laslett, Thomas Whitforth, Brendan Stobs, Timothy Yates, James Paver and Adam Pasfield.
The Australian Government has confirmed the men are receiving consular support, and it is understood they have also engaged top local criminal lawyers Tania Scivetti and Shafee Abdullah, who are specialists in defending accused drug traffickers who are facing the death penalty.
Charge carries a two-year prison sentence
The group should find out shortly whether they will be charged with "intentional insult with intent to provoke a breach of the peace", which carries a maximum two-year prison sentence under Malaysian law, and "public indecency".
While in Australia, having matching speedos and mucking around drunk in public semi-naked might be considered nothing more than a harmless prank, it is definitely not the sort of behaviour that is condoned in conservative countries like Malaysia.
And although Government's Smart Traveller website doesn't specifically have suggestions for what to wear in Malaysia, it does recommend doing research into the local rules beforehand through sites like Rough Guide, which make it clear that exposing lots of flesh is a no-no. The site also provides tips for dress as well as other religious and cultural sensitivities.
Malaysian officials are not amused
The men's behaviour caused outrage as the news became public, with Malaysia's Deputy Home Minister Nur Jazlan Mohamed saying it's appropriate for the men to be charged.
"We open our doors to tourists, we try to treat them as well as we can, sometimes even better than our own people, but when they come here with the intention to commit indecent acts, to embarrass us," he said. "I think that's not how visitors should respond to our good treatment."
The government-owned New Straits Times newspaper roared on its front page: "Outrageous! Jail Them!"
Sepang police chief Abdul Aziz Ali said officers had no qualms about charging the men, telling media he saw "no problem" in charging the group with an "intentional insult with intent to provoke a breach of the peace" or public indecency.
"They bought the underwear from Australia. They had the intention of doing that (stripping down) at the very beginning."
Australian officials are red-faced
There's been much kerfuffle in the political echelons about the group's behaviour too, particularly as a result of the fact that Jack Walker's online resume describes himself as "acting as the key gatekeeper for access to the minister,"(Defence Industry Minister Christopher Pyne)".
Yesterday, Opposition Leader Bill Shorten called for calm and common sense, saying:
"It's most important that these people get through the processes which are currently underway and I don't think inflamed debate from Australian politicians is what their families or they need," he said.
Treasurer Scott Morrison, however, made the same point that we often make in our blogs when Aussies find themselves in trouble overseas, and that's to be aware of, and obey the laws of, the country you're in.
Image credit: cdn.newsapi.com.au
Receive all of our articles weekly