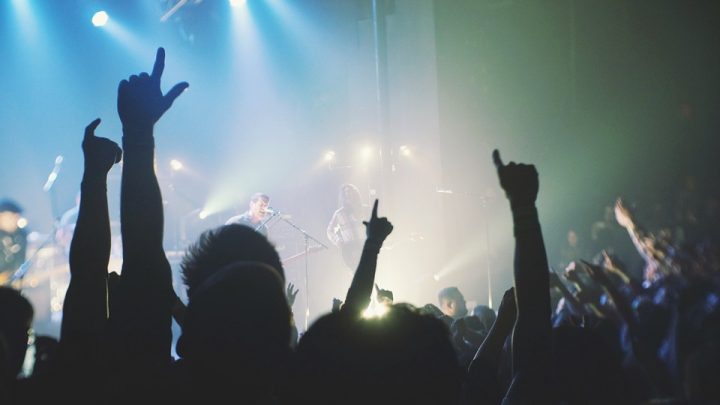 By Ugur Nedim
Police and sniffer dogs were out in force as more than 25,000 revellers attended Sydney's Centennial Park for this year's Listen Out music festival over the weekend.
Event organisers and police described the event as a success, with patrons enjoying the sunny weather and eased pressure of a long weekend, while dancing away in front of three stages of more than two dozen artists including Anderson .Paak, A$AP Ferg, Baauer and Claptone.
But as always, the event was signified by large numbers of drug arrests. This year, police reported that 116 people were arrested for drug possession and 13 for drug supply. There were also three arrests for assault, three for assaulting police and six for resisting arrest. Five people face additional charges of dealing with proceeds of crime in respect of money found on them. Seven people were issued with tickets for 'failing to quit premises' and two for trespass.
Many of those arrested will face Waverley Local Court on 2 November 2016.
Overdoses and Improper Searches
It has been reported that two teenagers on their way to the event were taken to hospital due to drug overdoses, with three attendees suffering the same fate. It is suspected the youths may have been engaging in dangerous behaviour such as 'pre loading' (taking several pills before arriving at the festival) or 'loading up' inside the festival, in order to avoid detection by sniffer dogs.
The event was also marred by claims that security officers were inappropriately searching people, with one mother posting on Facebook:
"… a word of warning – my poor daughter has just been humiliated and deeply embarrassed by being forced to completely undress in front of a room full of event staff (including men) under the guise of "looking like she is carrying drugs…"
Police Response
Police Superintendent Karen McCarthy said she was "happy with the overall behaviour of attendees", with the event being free from the chaos of mass gate jumpers that signified the Perth leg.
"Most of the festival goers were able to enjoy the featured acts safely and without the dangerous effects of illicit substances or anti-social behaviour" she said, adding:
"The organisers put together a well-run event and we will continue to work with them in the future to help ensure music-lovers can attend in a safe, drug-free environment".
However, the officer warned that:
"People need to realise that high-visibility police operations are par for the course at major music festivals. If you bring illicit drugs to these events, chances are you will be caught."
Drug Possession in NSW
Drug possession is a criminal offence which carries a maximum penalty of 2 years in prison and/or a $2,200 fine.
However, those who wish to plead guilty may be able to avoid a criminal record by seeking what is known as a 'section 10 dismissal or conditional release order' – which means guilty but no conviction recorded.
Anyone charged with a drug offence is well advised to seek advice from an experienced criminal defence lawyer who can explain the options and the best way forward – even if they cannot ultimately afford to pay for the lawyer to represent them in court.
There are several specialist criminal defence firms in Sydney which provide a free first conference and fixed fees for drug possession and supply cases.
Be sure to look through their recent cases and client testimonials before choosing the lawyer that is right for you.
If you cannot afford a lawyer, here are some helpful tips for representing yourself in court.
Image credit: theaureview.com
Receive all of our articles weekly