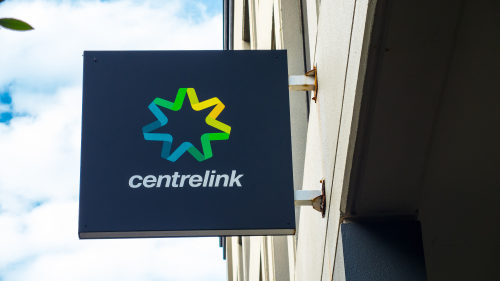 Sadly, for Australians living on the meagre $280 per week that was Newstart (recently rebranded to Job-seeker), it took a global pandemic for the Federal Government to implement a much-needed increase in the weekly payment. But it doesn't look like this increase will be here to stay.
When the Federal Government announced an increase to the Job-seeker allowance in its economic stimulus package in March 2020, it was the first time there had been an increase in the unemployment benefit in 25 years.
Overnight, the payment was effectively doubled, but at the time of the announcement, Prime Minister Scott Morrison inserted a strict caveat. He made it clear this was a 'temporary' Covid-19 measure.
MPs call for increase to be permanent
Now, a senate committee is urging the government to extend the increase beyond its original 6-month timeframe.
About 1.5 million now receive the social security payment, and that number is expected to climb to around 1.7million in the coming months.
The figures reflect the downturn in the economy, and also the fact that under its emergency rescue plan the government stopped asset testing and stand down periods, which relaxed eligibility criteria.
The Senate report warns that before these changes people were being driven into poverty, food insecurity, debt, homelessness and mental anguish because of insufficient payments and strict payment conditions.
By any measure, giving people just $40 per day, provides them with an unacceptable standard of living, leaving them completely vulnerable, trapped, and unable to be productive members of our community.
But despite its scathing remarks about the current situation, the committee stopped short of making a recommendation with regard to what the Job-seeker payment should be post Covid-19. It did however refer to Parliamentary Budget Office figures that said a fortnightly income of at least $1012 was required to ensure recipients do not live below measures of poverty defined by the OECD.
We've heard it all before
The committee also made a list of recommendations and called for a 'thorough review' of the system.
While it also raised concerns that currently the allowance actually acts as a barrier to people accessing employment and housing – not just for job-seekers, but also students, and people with a disability, as well as First Nations people, and those from culturally diverse backgrounds as well as people living in regional and remote areas; it also highlighted the fact that victims of domestic violence are often trapped with an abuser because they don't have enough money to flee.
It also showed that Indigenous Australians, who are at higher risk of long-term unemployment for a variety of reasons (lack of formal education, learning disabilities and other social disadvantages) are often penalised because they fail to meet the Job-seeker criteria for looking for work.
But – sigh – these are things we already know.
It's frustrating to think that a decision cannot simply be made. The Government showed that it was able to move quickly to make decisions and implement policy at the start of the Covid-19 pandemic, giving many people a little hope that a post-pandemic Parliament might reconsider it's endless feasibility studies, political posturing and point scoring and simply get on with solving urgent issues in a democratic and sensible way.
The paltry job-seeker payment has had plenty of debate already in Parliament and many MPs have openly stated their public support for an increase.
In fact, former Prime minister, John Howard has also backed a raise. The Australian Council of Social Service told the senate committee that an increase to Job-seeker would be the "single-most effective" means of reducing poverty in Australia, advocating that Job-seeker be increased to a minimum of $95 a day.
Scomo says 'no'
Even so, in recent days, the PM seems to retain some ignorance over the severity of the crisis unfolding as he maintains the position that current temporary increases will not be put in place for the long term. He is, after all, famous for once saying "the best form of welfare is a job."
But this view remains as flawed now as it was before the coronavirus outbreak. Because unemployment is on the rise.
While most people would agree that Job-seeker should only be a 'stop-gap' measure, it doesn't pay enough to support even the most basic essentials – food, rent, water, electricity.
When the Government put the economy into an 'induced coma' to stop the spread of Covid-19 tens of thousands Australians found themselves suddenly out of work, and a significant percentage of them will remain unemployed for the foreseeable future, long after the threat of the virus has passed.
If payments are not increased then Australia needs to start bracing itself now, for the tidal wave of homeless, mentally distressed people whose fate will undoubtedly be to end up on the streets.
Receive all of our articles weekly