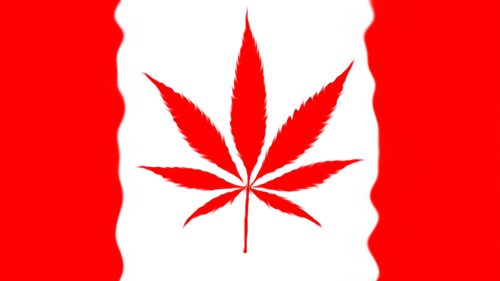 Canadian Prime Minister Justin Trudeau has announced that recreational cannabis will become legal throughout the country on October 17.
Both houses of parliament have voted to repeal drug charges for small possession and limited cultivation, making Canada the first G7 country and the second country in the world to legalise (rather than decriminalise) the drug – the other being Uruguay.
Retail outlets are currently being established across the nation to capitalise on the reforms.
Mr Trudeau announced the vote in a tweet, saying: "It's been too easy for our kids to get marijuana — and for criminals to reap the profits. Today, we change that."
The laws
Under the new legislation, adults – either 18 or 19, depending on the province or territory – will be able to legally possess, grow and purchase limited quantities of cannabis.
Each Canadian household will be allowed to grow up to four plants, and individuals will be permitted to possess up to 30 grams of the drug in public. Anyone found to be selling the drug to minors will face up to 14 years in prison.
Canada is following Uruguay's lead in developing a legal cannabis market nationwide, although province will develop its own regulations regarding sales.
The federal government will regulate the issuing of licences, but the nation's 10 provinces and three territories will have discretion regarding regulate distribution and sale.
Licensees will face strict advertising rules, similar to those imposed upon the tobacco industry, and it will only be legal to sell the drug in plain packaging of a single, specified colour.
Need for reform
The nation's stated goal is to undermine organised crime. "Over the following months and indeed years we will completely replace or almost completely replace the organized crime market on that," Mr Trudeau remarked.
Former Toronto police chief Bill Blair welcomed the move, acknowledging that "Criminal prohibition has failed to protect our kids and our communities."
Filling government coffers
The Canadian government expects a huge budget windfall from the new regulations.
Canadians are estimated to have spent U.S. $4.2 billion on cannabis in 2017, most of it for recreational use.
This makes the nation's cannabis industry larger than tobacco, and equal to the beer industry.
Canada's finance minister, Bill Morneau, says he expects the government to collect nearly $300 million in taxes as a direct result of legalisation, with the savings on reduced enforcement costs dwarfing that figure.
Wider implications
In the neighbouring United States, nine states and the District of Columbia have already legalised cannabis
California, home to one in eight Americans, launched the country's largest legal cannabis marketplace on 1 January 2018.
Trudeau believes the world is closely following Canada's lead, predicting that several nations will follow:
"There is a lot of interest from our allies in what we're doing," he remarked. "They recognise that Canada is being daring… and recognize that the current regime (of prohibition) does not work, that it's not preventing young people from having easy access to cannabis."
Closer to home
By contrast, New South Wales continues to criminalise the possession, cultivation and sale of cannabis.
The offence of drug possession is contained in section 10 of the Drug Misuse and Trafficking Act. It is a 'summary offence' which means it is decided in the Local Court rather than being referred to a higher court such as the District Court, and maximum penalty is 2 years imprisonment and/or a fine of up to $2,200.
For a person to be found guilty, the prosecution needs to prove each of the following elements beyond reasonable doubt that he or she:
Had physical possession or control of a prohibited drug,
Knew or reasonably believed it was there, and
Knew or reasonably believed the substance was a prohibited drug.
If the prosecution is unable to prove one or more of those ingredients beyond a reasonable doubt, the defendant is entitled to an acquittal.
In the event that a person wishes to plead guilty or is found guilty of drug possession, the magistrate has discretion not to record a conviction – which means the person avoids a criminal record and is not given a fine.
Receive all of our articles weekly