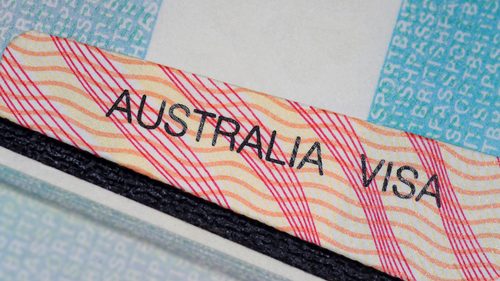 A South Australian man dubbed the 'pig shed rapist', who was found guilty of luring a backpacker to his hobby farm, chaining her up and repeatedly sexually assaulting her over a period of two days, and faces deportation after serving time for the crime.
Mr Bristow was found guilty of one count of aggravated kidnapping, two counts of rape, two counts of indecent assault and one count of attempted rape, after responding to a Gumtree advertisement that a young female backpacker posted in search of temporary farm work.
The South Australian District Court heard that Bristow took the woman to his hobby farm at Meningie, 150km southeast of Adelaide, before chaining her up and raping her inside an old pig shed.
He released her the following day, after police swarmed the area in search of the missing woman.
Mr Bristow was refused bail and remanded in custody until his sentencing hearing next month.
The offender is a father of four, was born and raised in the United Kingdom and moved to Australia in the early 2000s.
After his eventual release from prison, he faces being taken into immigration custody and deported back to the UK.
Deportation after serving sentence
In 2018, more than 800 people who were convicted of serious offences were stripped of their Australian visas.
Their permission to stay in Australia was revoked under laws that require non-citizens sentenced to 12 months or more in prison to lose their visas. The majority of the group – about 500 people – had been sentenced for violent crimes.
More than 4,000 offenders have been stripped of Australian visas since 2014, when mandatory cancellation provisions were added to the Migration Act.
Strengthening the laws
But in the eyes of the federal government, the current laws are not strong enough.
Last year, the Migration Amendment (Strengthening the Character Test) Bill was introduced into parliament with a view to strengthening the character test even further, by permitting the cancellation of visas where a person is convicted of an offence punishable by at least two years in prison – regardless of whether they were imprisoned for less time, or imprisoned at all.
The new rules are currently before parliament, and would apply to any person – including children.
Judges to be prevented from considering impact of sentence on visa
Former Victorian Police Officer and now chairman of the Federal Joint Standing Committee on Migration, Jason Wood, who worked former Foreign Minister Peter Dutton on amendments to the legislation, said his committee had received evidence that some judges were of the opinion they should consider whether the sentence they handed down could lead to the offender being deported.
But the proposed changes would prevent the judiciary from taking the impact of a sentence on a visa into account during the sentencing process.
Concerns over 'automatic deportations'
But while many would argue it is in the community's interest to rid Australia of violent criminals, many believe the new laws go too far.
In that regard, it should be noted that most criminal offences – from drug possession, to common assault, to possessing a knife in a public place carry a maximum penalty of two years or more in prison – and the new laws could see long-term residents deported for such relatively-minor offences.
Stephen Blanks of the New South Wales Council of Civil Liberties (NSWCCL) warns of the dangers inherent dangers in blanket rules for deportation and broadening the laws too far.
"The legislation is concerning because it takes an 'automatic approach.' While supportive of deportation for those who have committed serious offences, he doesn't support the current policy of automatic deportations for less serious offences or any further changes to the current legislation", Mr Blanks stated.
"Clearly there are situations where people who have committed serious crimes in Australia ought to be removed after completing their sentence in Australia. But we should not have a system where that removal is automatic."
"…Cases should be assessed by the Minister and the Minister should have the right to cancel visas in the most serious cases, but we have at the moment is an automatic policy of visa cancellation and that is what is giving rise to the unfairness."
Avenue of Appeal
For those facing a visa cancellation, there is an avenue of appeal to the Administrative Appeal Tribunal (AAT), which provides independent reviews of a wide range of administrative decisions made by the Australian Government.
The AAT generally considers a broad range of factors when deciding whether a cancellation is just, including personal and family matters.
Potential for injustice
An example of a successful appeal is the case of 36-yer old Cambodian national Chom Roeun who had his visa cancelled after being convicted of drug importation.
Mr Chom appealed his case to the AAT, which considered the provisions of subsection 501CA(4) of the Migration Act which stated that a visa cancellation may be revoked if "the person passes the character test" or "there is another reason why the original decision could be revoked".
While the drug offence meant that Mr Sam failed the character test, there were other considerations which made his appeal successful.
The first of these was fact that he has an Australian-born child and a grandchild whom he cares for. The second was that he had undertaken significant attempts at rehabilitation, and the third was that prior to the drug conviction he had no criminal record.
Others, however, have not had such success. And many of them are New Zealanders who committed crimes many years ago, but have since lived out their lives without further offending.
Receive all of our articles weekly