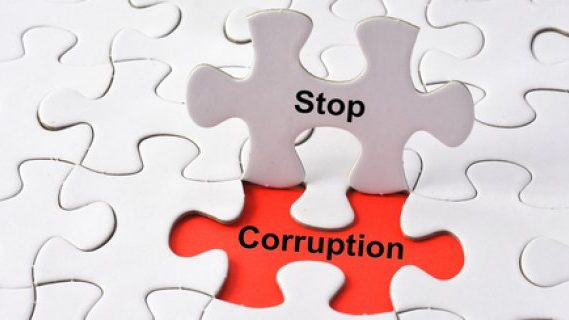 NSW Premier Gladys Berejiklian has endorsed former Supreme Court judge Peter Hall QC as the new chief commissioner of the Independent Commission Against Corruption (ICAC).
"Mr Hall brings world-class expertise and experience to this critical role," Ms Berejiklian said. "NSW needs a strong ICAC and this nomination reflects the Government's commitment to the highest levels of integrity in the public sector."
The endorsement comes despite Mr Hall's criticism of former premier Mike Baird's proposed restructure of the organisation. Those proposals led to the resignation of ICAC commissioner Megan Latham, who called them an attempt to undermine the agency's independence.
The proposed restructure
Under the proposed changes, the ICAC is set to be reconstituted as a three-member Commission, comprised of a chief commissioner and two other commissioners. Many have been critical of new rules which mean that, in order for corruption hearings to be made public, the chief commissioner and at least one other commissioner must agree.
"By significantly altering the structure and governance of the Commission, the Bill represents an unprecedented attack on the independence and effectiveness of the Commission as a leading anti-corruption agency," Ms Latham remarked.
The Labor Party accused the government of being engaged in a power-play with Latham, who had led an investigation into improper Liberal Party donations, which saw 10 Liberal MPs resign or cross the bench.
Former ICAC chief Anthony Whealy, who is also a retired NSW Supreme Court judge, said it was scandalous to effectively sack the commissioner of an independent anti-corruption body in the middle of her tenure.
"The legislation effectively strips full power away from the chief commissioner and appoints two other commissioners who could be, for all we know, government stooges who would effectively stymie the operation of the ICAC," Mr Whealy commented. "I mean if it happened in a third world country we would say these are the actions of a corrupt government."
Mr Whealy was supported by another former ICAC chief, David Ipp, who remarked "It does seem to be an attempt to get rid of Megan Latham because she's been too successful and too independent. There's a strong sense in all of this that politicians don't like to be investigated and want to take steps to prevent being as easy as it has been to investigate them."
Views of the new chief
Last year, Mr Hall gave evidence to a parliamentary committee looking at the ICAC, during which he made it clear that he was opposed to the proposed restructure.
"The ICAC since March 1989 has consisted of a sole commissioner," he said. "No material has been advanced which suggests or establishes any deficiencies or problems associated with this model."
Career of new ICAC chief
In 2004, Mr Hall authored a book on commissions tasked with investigating corruption and misconduct in public office. The contents of the book, titled 'Investigating Corruption and Misconduct in Public Office: Commissions of Inquiry – Powers and Procedures', gives some hope that Mr Hall will remain committed to fighting against corruption.
Mr Hall's appointment is yet to be reviewed by the NSW parliamentary committee. Ms Berejiklian has foreshadowed the appointment of the two other ICAC commissioners in due course.
The reconstituted ICAC will commenced operations when all appointments are approved.
Labor minister guilty of corruption
The announcements come in the wake of another major finding of misconduct in public office.
Just last month, former Labor Minister Ian McDonald was found guilty of issuing a mining licence to a company run by his friend, former union boss Joh Maitland, without a competitive tender process.
Premier Berejiklian said she was glad McDonald had been found guilty. "I think the public wants to know that if people are found corrupt they're actually dealt with appropriately through the courts and anyone found to do the wrong thing should receive the according punishment," she remarked.
NSW Labor leader Luke Foley has come out in support of a powerful ICAC, noting that without it, corrupt Minister Eddie Obeid and Macdonald might never have been prosecuted.
Renewed calls for a federal ICAC
Many are critical of the federal government's reluctance to entertain the possibility of introducing a federal anti-corruption body.
The Greens, on the other hand, have renewed their calls for a federal ICAC in light of Mr McDonald's conviction.
Greens spokesperson for democracy, Senator Lee Rhiannon, stated, "What's the chance corruption only happens in state politics? The case for a federal ICAC is now overwhelming."
A nationwide poll suggests that an overwhelming majority of voters support the establishment of a federal ICAC.  A total of 80% of 1420 respondents either strongly supported or supported the establishment of a federal corruption-fighting body, according to a poll commissioned by the Australia Institute, a Canberra-based independent think tank.
Receive all of our articles weekly