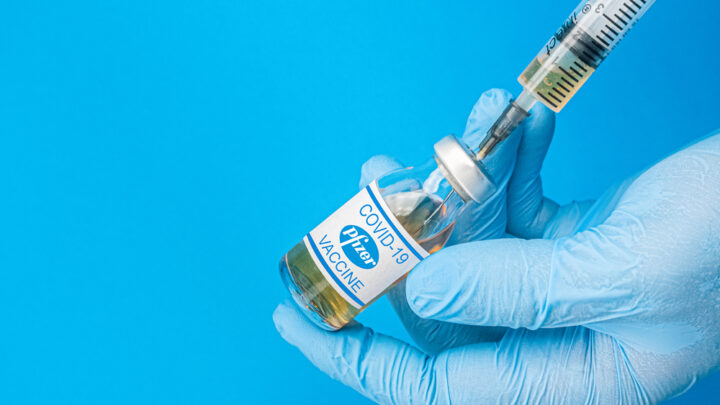 The Australian Therapeutic Good Administration has approved the Pfizer Covid-19 vaccination, which means the government will commence planning a rollout.
However, concerns have been raised about the rollout strategy as well as the effectiveness of, and potential dangers with, a vaccine created so quickly by a company with a multi-billion dollar interest in marketing it as safe and effectual.
10 million vaccines purchased
According to announcements made by Prime Minister Scott Morrison, Australia has purchased 10 million Covid-19 vaccines. Frontline workers and older Australians will be first in line to receive it.
But aside from a few headline announcements like these, the Federal Government is showing a distinct lack of national leadership on the vaccination rollout. Instead, it is in discussion with the states and territories to determine how to proceed.
This may itself be seen as problematic. Because of the way government works in Australia, the federal government has responsibility for vaccine policy, but states and territories have primary responsibility for matters related to health care and emergency management.
Australia's vaccine policy
The Federal Government's vaccination policy states that "the key responsibilities of the Australian Government will include the regulation of vaccines, their acceptance from manufacturers, storage and transport to specified sites within States and Territories, setting funding policy, ensuring that appropriate data collection and monitoring systems are in place, and the national communications and information effort."
The same document outlines the States and Territory responsibilities as: "ensuring appropriately qualified and trained workforce for vaccines delivered at their vaccination sites, providing sites where vaccinations can safely take place, and ensuring that immunisation providers at state and territory vaccination sites remain compliant at all times with their safety, ethical, and reporting obligations."
The policy further states: the vaccine is "not mandatory and individuals may choose not to vaccinate" but the Australian government and "other governments"  may introduce proof of vaccination as a border entry or re-entry requirement,"
and;
"State and Territory Governments will each be responsible for developing jurisdictional implementation plans that give effect to the agreed national policy settings and legislative requirements."
States and territories are expected to aim to agree to a uniform set of national standards prior to the vaccine's rollout, planned for the end of February, but has been clearly demonstrated throughout the pandemic, jurisdiction-based public health legislation has the potential to create a great deal of confusion amongst the general public.
When 'voluntary' actually means 'mandatory'
It's been reported in recent weeks that in New South Wales, Covid-19 vaccinations could be required to access government services, or entertainment venues, like the pubs and clubs. Only days ago, Premier Glady Berejiklian mooted giving businesses power to decide whether or not to make Covid vaccination a requirement for entry.
On one hand, we're being told that the vaccine is 'voluntary' but on the other, we have authorities suggesting that in order to undertake certain activities, then having the vaccine will be required first. The Premier has already suggested that in New South Wales, the NSW Services app, which is used for checking into premises could provide a 'tick' as proof for people who have had the jab.
Making public health rules
In New South Wales, under the current public health emergency laws, public health orders don't have to be debated in parliament, which means they don't face the rigour of debate, approval and oversight of the usual law-making process. For example, several regulations that were introduced last year came with serious penalties, and gave extraordinary powers to police. Not just in New South Wales, but in other states too.
And this could have serious repercussions, because rules around under what circumstances a vaccine is required must balance protections for public health with personal freedom of choice.
The Australian Human Rights Commissioner has said that it is 'legitimate' to encourage people to get a vaccine, but whether a particular 'requirement' for the vaccine is an infringement of human rights law, depends very much on individual circumstances.
'Vaccine hesitancy'
There are still plenty of people who have 'vaccine hesitancy' for valid reasons. Never before have new vaccines been developed, tested and rolled out to millions of people in less than a year, and as more people around the world are administered the vaccine, stories of deaths, severe allergic reactions as other unusual side-effects are coming to light.
Until recently, the vaccine was going to be mandatory for older Australians, although health authorities are reconsidering, following reports from Norway that a number of older people who received the vaccine died.
The deaths are now being investigated but both the regulator and Australian authorities have been quick allay and downplay any serious safety concerns.
Similarly, severe allergic reactions have been emerging in the US amongst some of millions of people vaccinated. Again Australian authorities believe these cases do not necessarily present cause for concern.
But many Australians, right now, want to adopt a 'wait-and-see' approach, to take time to decide whether they actually want to have the vaccine. After all, thanks to a sensible public, and thorough testing and contact tracing regimes, we have had a comparably low death rate and have been able to manage hotspots and outbreaks quickly.
Those who want the choice must be able to retain it, rather than having it determined by regulations — particularly considering the vaccine is not a 'magic pill'. It will 'reduce the severity' of Covid-19 but won't necessarily stop community transmission all by itself, and at this point questions also remain about how effective the current vaccine is at combatting the new strains of Covid that are popping up around the globe.
Receive all of our articles weekly