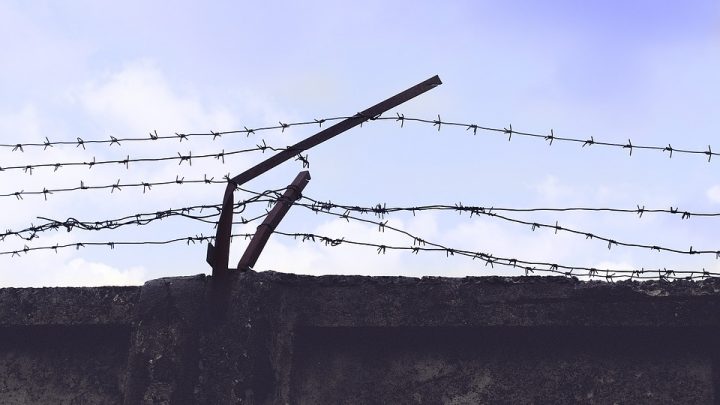 A guard in Western Australia's Casuarina Prison faces a string of criminal charges for allegedly smuggling drugs and other contraband into the prison.
32-year-old Scott Craig Berridge is alleged to have smuggled drugs, mobile phones and alcohol to inmates at the maximum security facility.
Mr Berridge also faces charges over allegedly accessinh a Corrective Services database without authorisation and providing inmate information to other prisoners for payment.
It is believed Mr Berridge was "groomed" by senior gang members inside the prison, who persuaded him to enter a cash-for-contraband arrangement that lasted more than a year.
The arrangement helped inmates to run criminal networks using smuggled mobile phones and confidential information.
Berridge was granted conditional bail and is due to appear in Armadale Local Court on 5 August.
Crackdown on Prison Corruption
Corrective Services Minister Joe Francis says this is the first serious allegation of misconduct since a 2014 crackdown on corruption within WA prisons.
The crackdown involved the introduction of several anti-corruption measures, including random drug and alcohol testing for prison staff, a "police prison team" and "loss of confidence" regulations enabling the immediate dismissal of guards suspected of corruption.
Summary Dismissal
Under the regulations, Corrective Services Commissioner James McMahon is empowered to terminate the position of officers suspected on criminality, corruption or incompetence, without proof.
Affected officers have 21 days to "show cause" as to why they should not be dismissed.
Under the previous system, officers would normally be suspended on full pay pending investigation and prosecution of alleged criminal conduct – a regime based on the presumption of innocence, but which cost taxpayers hundreds of thousands of dollars per year.
Prison Corruption
"We've seen a number of officers charged with significant offences, including major drug deals, associating with outlaw motorcycle gangs, and there's even been a number of prison officers having inappropriate relationships with prisoners," Mr Francis said.
Six WA officers were dismissed last year for various corruption and misconduct offences. Another 11 resigned while under investigation for serious misconduct, and six have been stood down pending investigation.
Drugs in NSW Prisons
NSW has also had problems with the smuggling of contraband into prisons.
In 2013, 170 people were caught and charged with attempting to introduced drugs and other illegal items into correctional centres.
In total, 213 grams of powder, 323 grams of cannabis and 1063 tablets were seized that year. This led to 600 people being refused entry, the main culprits being inmates' partners and family members.
A report by State Coroner Sharon Freund found that inmates in NSW prisons have ready access to illegal drugs as a result of inadequate security measures.
"The evidence [from inmates] was compelling and frighteningly frank, namely that illicit substances including heroin, marijuana and the illegally obtained prescription medication bulamorphine were easily accessible to inmates," Ms Freund said.
Receive all of our articles weekly
Author
Sydney Criminal Lawyers
Sydney Criminal Lawyers®
is Australia's Leading Criminal Defence firm, Delivering Outstanding Results in all Criminal and Driving cases. Going to Court? Call (02) 9261 8881 for a Free Consultation.