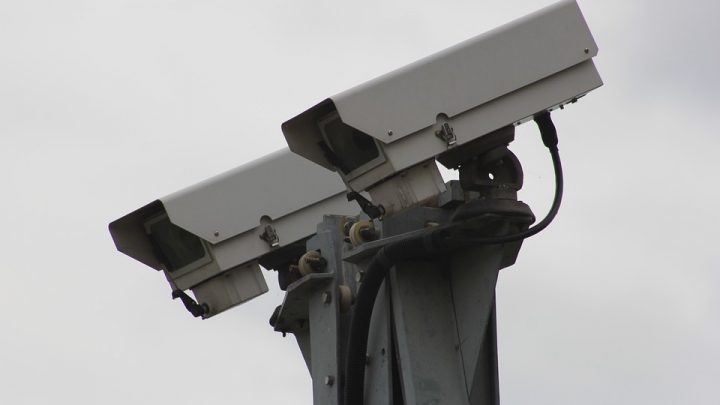 In spite of damning video footage that clearly shows Ray Currier being punched by police in the chest and head, then shoved and held down while being beaten on a footpath in Surfer Paradise, the Queensland Crime and Corruption Commission (CCC) says there is 'not enough evidence' to charge the officer responsible.
Mr Currier, a 51-year-old youth worker, was out with friends in January last year when one of the group was refused entry to a bar. Police officers arrived and asked the men to leave the vicinity.
Mr Currier then attempted to diffuse the situation by moving the men away, before being approached from behind and assaulted by police events which are captured by CCTV and mobile phone footage.
No Charges Will Be Brought
Despite the footage, the CCC has refused to press charges against the police officer who is seen punching Mr Currier, and to allow a court to determine the matter.
In handing down his decision, CCC Chair Alan MacSporran QC said he accepted Mr Currier's version of the events – that he was complying with police directions and attempting to move everyone out of the area.
But MacSporran felt that although one of the officers was clearly seen using force, it could be argued he was acting in self-defence because Mr Currier's arm may have been wrapped around the officer's leg at one stage.
"The CCC categorically accepts the complainant had no intention of removing or using the police officer's firearm. [But] …The officer was of the view his firearm may have been taken from him" Mr MacSporran said.
"This clearly raises a defence of self-defence for the police officer which the prosecution would not be able to disprove as required for a successful prosecution."
It should be noted that a person can be arrested and charged with a crime if there is a reasonable suspicion that an offence has occurred – there is no requirement of "probable cause" (like in the US), let alone that the evidence suggests guilt beyond reasonable doubt. Courts are then given the task of determining whether guilt has been proved to the required standard.
But unlike many members of the public, the officer in question won't need to face court to answer assault charges.
Wife's Response
Ray Currier's wife Kris, says the couple feel completely let down by the justice system.
"Like any other victim, when you don't feel that there's justice is being served, it's very hard for a person to move on," Mrs Currier said.
"I mean let's face it, Ray's rights were stripped of him."
Mr Currier says he now suffers from post-traumatic stress disorder.
Capsicum sprayed in the eyes and groin
Mr Currier also says there's more to the incident than what can be seen on CCTV and mobile phone video footage.
He asserts that after being arrested and put in the back of the police van, he started singing, at which time police got out and sprayed him with pepper spray to his eyes and genitals.
His wife Kris says:
"He told me … he was sprayed in the eyes – his eyes were red, they were bloodshot – and then he told me about the pepper spray to his genitals, and how he was still cuffed in the cell. He asked for medical attention – he was refused it."
"He also told me of the officers that were standing outside his cell, laughing at him trying to get water out of the toilet … refusing to un-cuff him so he could get water onto his genital area."
Disciplinary Action Recommended
While refusing to bring criminal charges, the CCC recommended that disciplinary action be taken against the main officer involved.
And despite the fact the CCC website welcomes complaints about police misconduct and explains its powers, it often simply refers matters back to police to investigate themselves.
This is what occurred in another recent case, where a former federal police officer made a complaint to the CCC about the way he was treated at the hands of police, who threw him to the floor and handcuffed him for simply pulling out his camera to film them. Police then illegally deleted video and photos from his phone. Despite that conduct, the CCC similarly recommended that police investigate the matter themselves.
Gold Coast Police
Police on the Gold Coast have developed a reputation for using excessive force with a number of recent incidents making headlines due to their heavy-handed tactics.
In response, the Queensland Police Commissioner has launched an independent "cultural review", the outcome of which is not expected to be made available to the public.
Receive all of our articles weekly
Author
Sydney Criminal Lawyers
Sydney Criminal Lawyers®
is Australia's Leading Criminal Defence firm, Delivering Outstanding Results in all Criminal and Driving cases. Going to Court? Call (02) 9261 8881 for a Free Consultation.