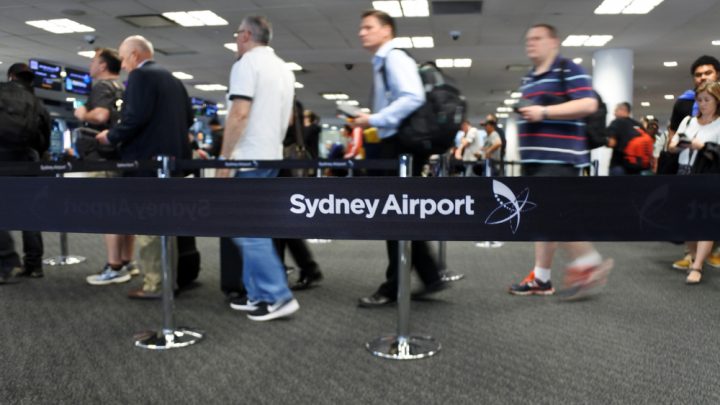 We have previously written about corruption and collusion of Australian Customs Officers, now known as Border Force Officers.
One such case has recently been finalised in the NSW District Court, with a jury finding former Customs Officer Phillip Cranney guilty of:
'conspiring to import pseudoephedrine in a commercial quantity', and
three counts of 'dishonestly agreeing to obtain or receive a benefit that he intended would influence the exercise of his duties as a Commonwealth public official'.
Cranney was sentenced to a full term of 14 years in prison, with a 'non-parole period' of 8 years and 9 months. This means that he will need to spend 8 years and 9 months in prison before being eligible to apply for release.
Background to Offences
The scheme began in 2010, after Mr Cranney had been working as an Australian Customs Officer for nearly 10 years.
He became the leader of the Air Border Security (ABS) team, who were responsible for identifying and investigating airport staff suspected of being involved in criminal activity.
It is alleged that a least a dozen customs officers and baggage handlers at Sydney Airport were involved in a scheme to import the drug 'precursor' pseudoephedrine. A precursor is a substance used to manufacture prohibited drugs.
The plan was to source the precursor from Vietnam and pay couriers to import it into Australia inside their luggage. Baggage handlers would be paid to separate the luggage containing drugs from the rest of the airplane baggage, and customs officer who were in on the scheme would ensure the safe passage of the tainted luggage into Australia.
It was found that Mr Cranney used his position to adjust rosters and coordinate four separate importations, receiving $140,000 for his efforts.
In sentencing Mr Cranney, the Judge found that he was:
"… deliberately and enthusiastically involved in all four importations… [and] actively abused his senior position within the Australian border security team whose functions included the responsibility to prevent precisely the type of border violations he actively assisted in."
Several other alleged conspirators are currently facing serious drug charges.
Conspiring to Import Precursors
Pseudoephedrine is a key ingredient in amphetamine-type substances, including 'ecstasy' and 'ice'.
It is classified as a 'border controlled precursor' under section 301.6 of the Criminal Code Act 1995 (Cth) ('the Code').
For a person to be found guilty of 'conspiring to commit an offence' under 11.5(2) of the Code, the prosecution must prove beyond reasonable doubt that:
The accused entered into an agreement with one or more persons to commit an offence,
The accused, with at least one other party, intended that the offence would actually be carried out under that agreement, and
The accused, with at least one other party, committed an overt act in furtherance of the agreement.
The maximum penalty for conspiring to import a commercial quantity of a border-controlled precursor is 25 years imprisonment and/or a fine of $850,000.
The maximum penalty for accepting a bribe as a Commonwealth official under section 141.1 of the Code is 10 years imprisonment and/or a maximum fine of $1,700,000.
Mr Cranney's criminal lawyers have indicated that they intend to appeal against the conviction and sentence.
Receive all of our articles weekly