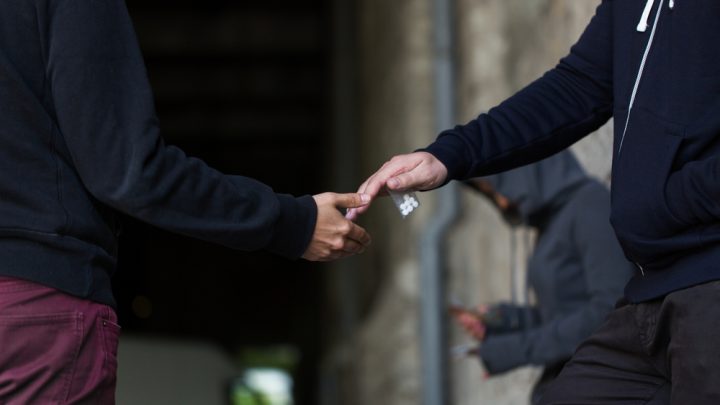 We might count on criminal defence lawyers to get us out of sticky situations every now and then, but as one criminal lawyer in Sydney recently found out, being a lawyer does not mean that you are immune from criminal charges.
33-year-old lawyer Ugo Parente, who works at Marsdens Law Group in Liverpool, was charged with a plethora of serious drug-related offences last week.
The charges include:
Supplying more than a commercial quantity of a prohibited drug;
Supplying more than an indictable quantity of a prohibited drug;
Supplying a prohibited drug (two counts)
Possessing a prohibited drug; and
Goods in custody
Police stopped Mr Parente for a random breath test in Eastlakes on June 26. They ended up performing a search of his car which uncovered 100 ecstasy pills and a litre of GHB; commonly known as 'liquid ecstasy.' He was also found with $3000 cash in his possession, as well as 3 grams of GHB.
GHB is an odourless and highly intoxicating substance is often mixed with alcohol to be used as a date-rape drug.
Possible Prison Sentence
If found guilty of the charges, Mr Parente faces the prospect of a lengthy prison sentence.
The most serious charge, supplying more than a commercial quantity of a prohibited drug, carries a maximum penalty of 20 years imprisonment and/or a fine of $385,000.
Mr Parente was refused bail in Central Local Court on Monday, after he unsuccessfully represented himself for a bail application.
The nature of the case against Mr Parente made it difficult for him to achieve bail, because commercial drug supply is a 'show cause' offence under the amendments to the new Bail Act.
This means that he had to first prove that he is not an 'unacceptable risk'; in other words, that:
he will not fail to turn up to court when required,
he will not commit a serious offence,
he will not endanger the safety of victims, individuals or the community, or interfere with witnesses or evidence.
His newly retained lawyer told reporters yesterday that he will be making a further bail application on July 7.
Other Lawyers Charged With Criminal Offences
This is certainly not the first time that lawyers have found themselves on the wrong side of the law.
Last year, senior government lawyer Nick Gouliaditis was charged with supplying ice and GHB, as well as dealing in the proceeds of crime, resisting arrest and firearms offences.
The 34-year-old had been the subject of a two-month undercover police investigation, which allegedly found evidence to suggest that Mr Gouliaditis was part of a sophisticated drug supply syndicate.
He was publically arrested at his Martin Place office in August, and was allegedly found in possession of 3 grams of ice, an ice pipe, scales, resealable plastic bags and a large amount of cash. A further search of his Newtown home uncovered a stun gun and 700ml of GHB.
And who could forget the plight of disgraced former Federal Court judge Marcus Einfeld, who tried to lie his way out of a $77 traffic fine. After being clocked at 10kmh over the speed limit, Mr Einfeld tried to argue that it was his friend, Teresa Brennan, driving the car at the time of the offence, rather than himself.
This plan was apparently not well thought out, as it was soon revealed that Ms Brennan had passed away three years earlier. Mr Einfeld was found to have engaged in planned criminal activity and perjury, and was sentenced to three years prison, with a non-parole period of two years.
These types of stories have seen many calling for lawyers to be subjected to higher ethical standards, and to face harsher punishments than the general public given that lawyer are 'officers of the court' whose engagement in criminal conduct is a breach of the trust invested in them.
Receive all of our articles weekly