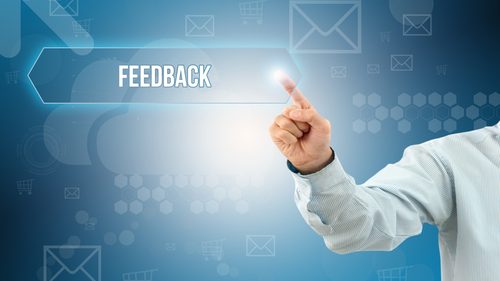 Google reviews are a valuable way to gauge the quality and performance of a business, and those who are a cut above the rest will normally see this reflected in their rating.
They are also a handy way for customers to provide valuable feedback about their experiences, whether good, bad or indifferent.
But what happens when a business owner feels a review is fake or defamatory, and unfairly damages their business?
That question is at the centre of a dispute between a prominent Melbourne dentist and a patient who posted a negative review online.
The trouble started when Carlton resident Mark Robert Bradbury took to the keyboard to claim he had been quoted $1200 for a tooth filling that would take around 45 minutes.
Dissatisfied with the experience, Mr Bradbury jumped online and gave Smile Solutions a one-star rating on its Google listing before going on a disparaging tirade at the business' owner and director, Kia Pajouhesh.
Personal attack on dentist's reputation
"The greedy owner drives a Bentley and brags about his private box at the footy … yet his motto is 'we see things from the patient's perspective'. Hmm … the only thing this lot see is the size of your wallet," Mr Bradbury is alleged to have posted.
The Supreme Court writ brought by Dr Pajouhesh states that Mr Bradbury's review was seen by a daily audience of 701, and that he ignored a request to "correct, retract and apologise".
The writ claims that as a result of the review, Dr Pajouhesh has been brought into public scandal and ridiculed, thereby suffering damage to his reputation and occupation, and
Lawyers acting for the dentist are also seeking aggravated damages for a separate review posted to the 'Word of Mouth' website, in which Mr Bradbury allegedly claimed he was "once fleeced" by Smile Solutions.
Not the first time
The dispute is not the first occasion a Melbourne medical practitioner has taken issue with an online review and called in the lawyers.
In 2013, high-profile plastic surgeon Chris Moss sued a man for defamation over critical comments posted to an internet forum. It is understood that case was settled before out of court.
Be careful what you say online
These cases serve as a warning to be wary about what you post online.
Indeed, there have been many cases in recent times where internet posts have ended up costing publishers dearly.
As reported in an earlier blog, a Scotland Island resident's Facebook post cost him $80,000 after he was sued for defamation over comments he made in a community forum about one of his neighbours in the small community at the top of Sydney's Northern Beaches.
In another case, a Nambucca Heads man was ordered to pay $150,000 in damages for claiming online that a local motel was used to house paedophiles. The story was untrue and led to the owner of the motel being harassed, assaulted and eventually forced to leave town.
And in Western Australia, a woman was ordered to pay her ex-husband $12,500 after falsely posting online that she was leaving her marriage after years of abuse.
With the prevalence of social media in our lives, it's easy to forget that as much as it can be a great platform for sharing ideas and opinions and connecting with like-minded individuals, making false accusations can lead to civil and even criminal proceedings.
Receive all of our articles weekly