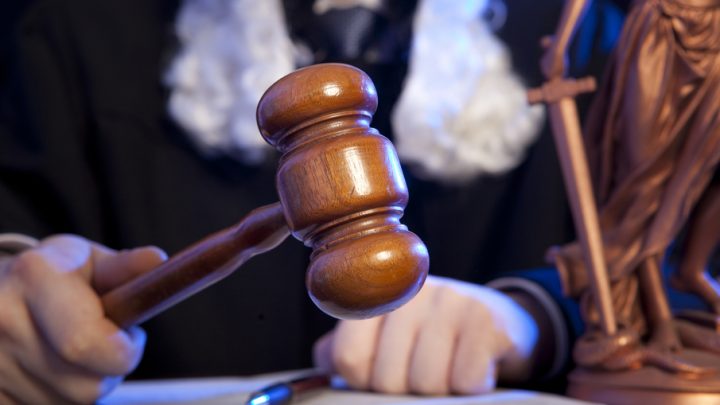 Earlier this year, 21 year old Freya Newman, an employee at the Whitehouse Institute of Design, was charged with accessing restricted data after she exposed the Institute's grant of an allegedly secret $60,000 scholarship to the Prime Minister's daughter, Tony Abbott.
Miss Newman pleaded guilty to the offence in September and is due to be sentenced later this month.
The story has made headlines around the nation, with many condemning the decision to charge Miss Newman and expressing concerns about existing whistleblower protections.
So what are the laws surrounding whistleblowing, and is it ever justified?
Protection of Individuals
When Miss Newman was charged, many members of the public expressed surprise; mistakenly believing that she would be protected under whistleblower legislation.
And had the Whitehouse Institute been a public body, Miss Newman may have indeed walked away scot-free – Commonwealth legislation protects public officials where disclosures are made in the public interest.
This refers to situations where disclosures are made about suspected wrongful conduct by public officials, or within public or government bodies.
Essentially, a government individual who "blows the whistle" is immune from civil, criminal and administrative action – which means that they could not be subject to the types of charges that Miss Newman is facing, nor could they have proceedings brought against them for defamation.
In fact, in certain cases, these types of whistleblowers can actually obtain compensation if the public body or someone affected by the disclosure tries to retaliate – for example, by disclosing or threatening to disclose a whistleblower's identity, or dismissing a whistleblower who is employed by the public body.
Persons who try to retaliate against a whistleblower may also face a maximum penalty of 2 years' imprisonment, and/or a fine of up to $13,200.
However, no such protections are afforded to private institutions such as the Whitehouse Institute.
This leaves whistleblowers such as Miss Newman vulnerable to criminal charges and further prosecution, even if the disclosure is arguably made in the public interest.
Protection of the Media
But if individuals can be charged for whistleblowing within private organisations, what about the media?
There has been a long-recognised principle of "press freedom" which allows journalists and media organisations to publish stories and disseminate opinion without fear of prosecution.
The principle is recognised under Article 19 of the Universal Declaration of Human Rights, to which Australia is a signatory.
It has also been adopted in the Charter of the Australian Press Council.
All this may soon change however – under recently passed national security legislation, journalists and whistleblowers who disclose information about intelligence operations conducted by ASIO may face up to 10 years imprisonment where the disclosure "endangers the health or safety of any person or prejudices the effective conduct of a special intelligence operation."
This is particularly concerning given the scope of the new laws, which give ASIO the power to use force in certain operations and conduct surveillance without a warrant, where these actions would otherwise be illegal.
So what's next for Freya Newman?
At a preliminary sentencing hearing last month, the potential penalties faced by Miss Newman were tossed around before Magistrate O'Sullivan in the Downing Centre Local Court.
Newman's defence team contended that her actions were at the lower end of the scale and drew attention to the fact that she had pleaded guilty and had not made any efforts to conceal her actions.
Accordingly, they argued for a non-conviction order under section 10 dismissal or conditional release order which, if granted, would mean that Newman escapes the harmful effects of having her actions noted on her criminal record.
Often, having a criminal record can affect a person's ability to obtain employment or travel internationally.
While the prosecution accepted that Newman's actions were not overly serious, they argued that it would be appropriate to record a conviction upon her record as she had no lawful reason for accessing the information in question.
All will come to a head when Newman is sentenced on November 24.
Regardless of the outcome in Miss Newman's case, the negative publicity surrounding the incident may have a lasting impact on her career and employability.
Yet if Whitehouse was a public body, it is arguable that she would not be facing these dire consequences.
This case once again provokes the much-asked question – should employees of private organisations also be afforded whistleblower protection?
Receive all of our articles weekly