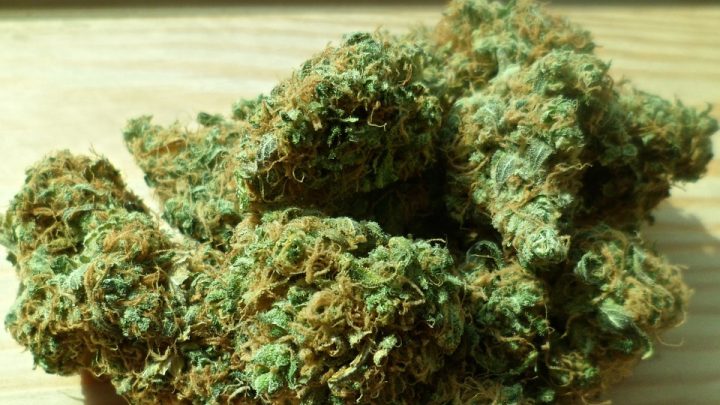 There are many stories about ingenious criminal masterminds – people who are able to plan elaborate schemes and get away with it, often making vast sums of money in the process. On the other hand, there are those who might have been better off not turning to crime at all.
22-year-old Leland Ayala-Doliente and 23-year-old Holland Sward fall into the latter category. High on marijuana while transporting 9 kilograms of the drug from Las Vegas to Bozeman, Montana, the paranoid pair thought they were being followed by several unmarked police cars.
Confused as to why the cars were simply holding back, the pair decided to take the first move and hand themselves in. They pulled over, anticipating that the cars would also stop. But when none of the cars did, the young men became unnerved. They even tried to flag down the 'police' cars, producing no results. Desperate, the men ended up calling 911 and telling the operator:
"Hi, uh, we're the two dumb asses that got caught trying to bring some stuff through your border and all your cops are just driving around us like a bunch of jack wagons and I'd just like for you guys to end it. If you could help me out with that, we would like to just get on with it."
They proceeded to disclose their precise location – which was next to a petrol station on the highway.
When asked if they had any weapons, the pair advised the operator that they had "a bunch of snacks and stuff." They also said they had a "very friendly" dog with them, who they were taking back to its owner.
The conversation ended with the operator telling the pair that a marked police car was on its way to meet them. Mr Ayala-Doliente replied, "Alright. Thank you."
Sure enough, real police cars turned up and seized the 9 kilo haul. The pair stood with hands behind their heads and confirmed, "we got caught and we're surrendering."
Mr Sward was ultimately sentenced to five years imprisonment, which was reduced to just 30 days on appeal. His co-accused Alaya-Doliente was not so fortunate, receiving one-and-a-half to eight years in prison – a drug test revealing that he turned up to his sentencing hearing under the influence of cannabis, cocaine and oxycodone.
Charged with a Drug Offence?
On a more serious note, being charged with a drug offence can be stressful and daunting. However, an expert drug lawyer can make the ordeal a little easier by explaining the process, the options and the best way forward, and fighting to produce the best possible result in the circumstances.
One might expect that Ayala-Doliente and Sward's lawyers would have advised their clients not to say another word after their arrest, perhaps raising their immaturity and lack of sophistication during the sentencing proceedings.
Receive all of our articles weekly