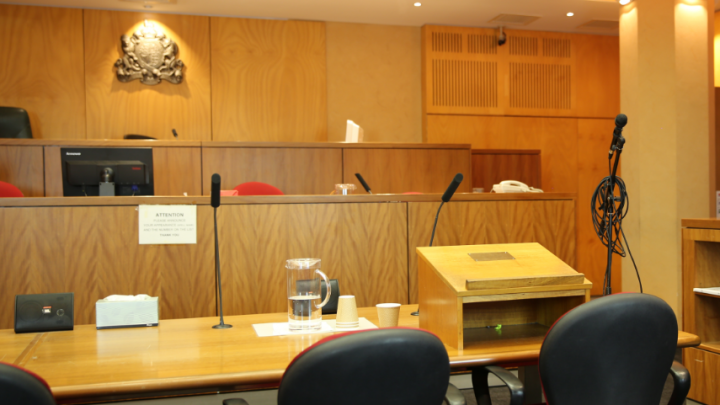 If you've never been charged with a criminal offence, going to court can be a stressful and intimidating experience. Many facing court for the first time are confused about who will be prosecuting them.
The prosecutor will not be the police officer who arrested you, but will most likely be a police prosecutor, who appears on behalf of the the State in court.
Police prosecutors represent the State in 95% of criminal cases dealt with in the Local Court. While they are part of the police force, they do not wear uniforms and are tasked with prosecuting rather than apprehending and charging suspect. Police prosecutors hold the rank of Sergeant.
Function Inside the Courtroom
The police prosecutor sits at the end of the 'bar table', which is where the lawyers sit inside the courtroom. He or she will usually be at the opposite end to the microphone and have a large stack of files in front of them.
Police prosecutors appear in the Local Courts – not in higher courts like the District or Supreme Court.
They will be responsible for most of the cases that come before the court on any particular day – except for those prosecuted by other bodies like the RMS, RSPCA and DPP.
Because prosecutors may have dozens of cases each, they won't have a lot of time to look through each one. For shorter 'mentions', they will normally follow the written 'instructions' of the police officer in charge of the case.
When it comes to 'sentencing hearings' (where the Magistrate decides upon a penalty), they will usually have a quick read of the police papers and any of the defendant's character references or apology, before making short verbal submissions on sentence.
Police prosecutors also appear in 'defended hearings', which is where a defendant pleads not guilty and the Magistrate hears testimony from witnesses before making a decision about guilt.
In these cases, the police prosecutor is not supposed to have a 'win at all costs' attitude. Rather, he or she is meant to present the evidence to the court in a fair manner in order to help the Magistrate arrive at the correct decision. However, not all police prosecutors follow this rule.
Lack of Independence
At the end of the day, police prosecutor are members of the police force. As such, many believe they are not independent enough from the investigatory arm of the law to fairly carry out their role.
In practice, police prosecutors will often simply act upon the 'instructions' of the officer in charge, rather than make their own independent decisions about whether a case should go ahead, and whether charges should be changes or reduced.
Because of this lack of independence, there have been calls for all cases to be handled by DPP solicitors, who are not linked to the police force and often exercise a greater degree of impartiality and independence.
Becoming a Police Prosecutor
A police prosecutor is not necessarily a lawyer, and is not required to hold a law degree. This is different to DPP solicitors who are admitted lawyers.
Those who apply to join the police force – including applicants who intend to ultimately become prosecutors – are meant to have a clean criminal record, no driving offences for the previous 12 months and no AVOs for the past 10 years.
Police officers can apply to become prosecutors after 3 years of performing general duties. Alternatively, those with law degrees can fast-track admission through an accelerated program, where they are only required to work as general duties police officers for a year after completing the course requirements.
Some prosecutors eventually go on to become defence lawyers, barristers and even Magistrates. For example, Local Court Magistrate Greg Grogin, who was appointed to the bench in 2010 and currently sits at Downing Centre Local Court was previously a police prosecutor.
Receive all of our articles weekly
Author
Sydney Criminal Lawyers
Sydney Criminal Lawyers®
is Australia's Leading Criminal Defence firm, Delivering Outstanding Results in all Criminal and Driving cases. Going to Court? Call (02) 9261 8881 for a Free Consultation.