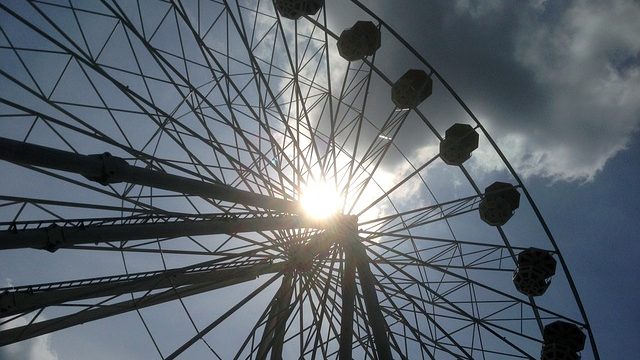 By Blake O'Connor and Ugur Nedim
Australia was rocked this week by the tragic deaths of four people on a recreational ride at Dreamworld on Queensland's Gold Coast.
Many want answers from Ardent Leisure, the owners and operators of the theme park, who are accused of having a long history of being on the wrong end of litigation by former employees and visitors to the park.
Four Dead on Theme Park Ride
Kate Goodchild, Luke Dorsett, Roozi Araghi and Cindy Low were all on the Thunder River Rapids Ride on Tuesday when tragedy struck.
The floating vessel in which they were seated is believed to have collided with another vessel at the end of the ride, causing it to flip and pin the occupants underneath.
The Queensland Ambulance Service described the injuries as 'inconsistent with life'.
Long Held Safety Concerns
It has been reported that a number of employees and the Australian Workers Union (AWU) voiced concerns dating back several months about safety and maintenance issues with the park's rides.
Today, the AWU is set to release a 'substantial' compilation relating to timelines, incidents and safety complaints dating back to April 2015. It has been further reported that workers at the park were bullied and intimidated into concealing safety concerns.
AWU Secretary, Ben Swan, says the union has actively raised safety concerns about the park, going so far as to call for a new criminal offence of 'industrial manslaughter'.
"We did hold some very grave concerns about safety of equipment and the operation of equipment and as of about three weeks ago we were still raising issues with the company about safety", Mr Swan said. "… what I can say is that it's now a matter of public record, because we put right to information requests into the division of workplace health and safety that we had concerns".
A law firm in Queensland says it has handled four cases on behalf of former patrons of the park, with three of those settling outside of court, and one yet to be filed.
Response by Owners
A spokesperson for the park's owners has responded by saying the Thunder River Rapids Ride passed its mechanical and structural safety engineering inspection on September 29 of this year.
Damages May Cost Millions
The legal and damages bill for the recent tragedy is expected to run into the millions.
Like many other businesses, owners of theme parks owe a duty of care to those who attend and use their facilities. Where patrons are exposed to risks, and injured or killed through the negligence of owners or their agents, they may be entitled to damages.
Indeed in Australia, negligence claims against operators of theme parks are not uncommon.
In 2014, a Canberra man successfully sued a theme park for over $4.6 Million after he was rendered a quadriplegic. Benjamin Ackland visited the Green Valley Farm which ran an amusement park with a carnival ride known as the 'jumping pillow'. The attraction, which measured about 20 metres, allowed visitors to jump up and down, similarly to a trampoline.
Mr Ackland attempted a back somersault on and landed on his head, causing a serious neck injury and rendering him without physical function from the neck down.
In his judgment, Justice Burns found that the park had been negligent by failing to ban the use of inverted manoeuvres and neglecting to provide warnings.
While the fallout from the Dreamworld tragedy has just begun, it is hoped the forthcoming investigation will lead to the implementation of measures designed to prevent future tragedies in theme parks across Australia.
Our thoughts and prayers go out to the families of the deceased.
Receive all of our articles weekly
Author
Sydney Criminal Lawyers
Sydney Criminal Lawyers®
is Australia's Leading Criminal Defence firm, Delivering Outstanding Results in all Criminal and Driving cases. Going to Court? Call (02) 9261 8881 for a Free Consultation.