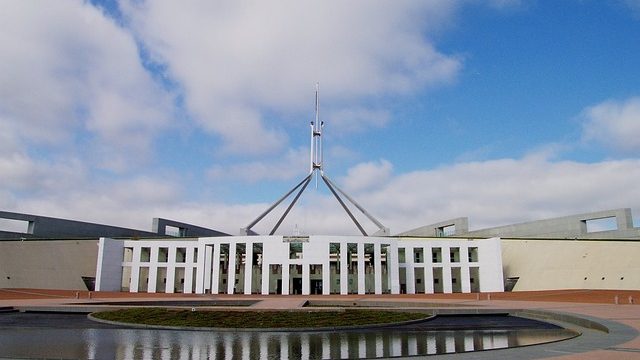 By Blake O'Connor and Ugur Nedim
The legal controversy continues for the Commonwealth government as the Attorney-General, George Brandis, and Solicitor-General, Justin Gleeson, continue their bitter and divisive dispute.
Mr Gleeson has now resigned from his position, saying his relationship with Brandis has 'irretrievably broken down'.
The dispute arose as a result of Senator Brandis' directive for government ministers to obtain his personal permission before seeking advice from Mr Gleeson. Many see the directive as an attempt by Brandis to exert maximum control over legal decision-making by muzzling its own independent advisor.
Function of the Solicitor General
The Solicitor General's (SG's) role is regulated by the Law Officers Act 1964 (Cth).
The position is meant to facilitate impartial advice to government decision-makers on matters of law and constitutional significance. The role is not a political ministerial office, and is not meant to be swayed by political considerations. Rather, the SG is tasked with advising the government of the day on the best way of dealing with important legal issues.
The SG and Attorney-General (AG) are part of a two-tiered system of government, designed to ensure there are checks and balances on the exercise of powers.
It stems from the constitutional notion of 'separation of powers' – where the judiciary, executive and legislature are taken to be separate and independent of one another.
Senator Brandis' direction is seen by many as undermining this separation.
Failure to Consult
Mr Gleeson has publicly criticised Brandis for failing to consult with him on marriage equality laws, anti-terrorism measures and citizenship laws.
That failure has been seized upon by shadow Attorney-General, Mark Dreyfus, who has labelled the treatment of Mr Gleeson as 'reprehensible' and 'scandalous':
"The Commonwealth has lost from its service a great legal mind and one of the most experienced constitutional lawyers in this country as its most senior legal adviser", Mr Dreyfus said. "… it is not Mr Gleeson who should have resigned today – it is Senator Brandis … Senator Brandis should be condemned for his reprehensible and scandalous conduct"
Many within the legal community are equally concerned and disappointed, with the president of the Australian Lawyers Alliance, Tony Kenyon, condemning Brandis' actions:
"Justin Gleeson SC is a distinguished lawyer, with an unblemished reputation for integrity. The attempt to interfere with his independence, and his resignation, are both unprecedented in the 100 year history of Australia's Solicitor General".
Why does this matter?
By effectively controlling who can seek advice from the SG, and what they can seek advice about, the government is preventing ministers from receiving valuable independent information about the validity and potential impact of laws they are considering to propose, or to oppose as the case may be.
This increases the likelihood of political leaders 'getting their way' when it comes to the passage of legislation, among other things.
Mr Brandis' conduct reinforces the notion that Australia is moving away from a liberal democracy, with a clear separation of powers, and towards a totalitarian regime controlled by political leaders.
Receive all of our articles weekly
Author
Sydney Criminal Lawyers
Sydney Criminal Lawyers®
is Australia's Leading Criminal Defence firm, Delivering Outstanding Results in all Criminal and Driving cases. Going to Court? Call (02) 9261 8881 for a Free Consultation.