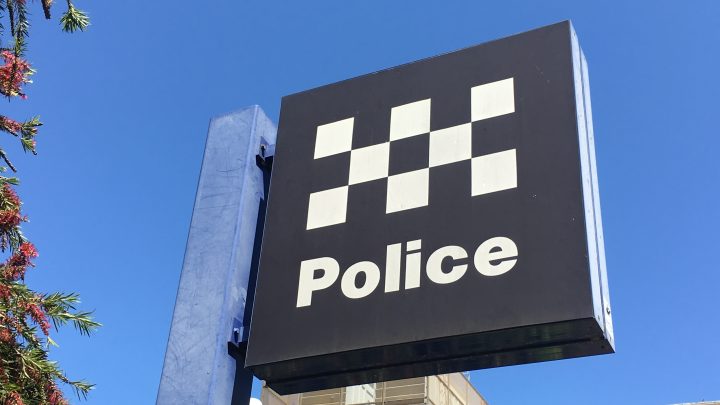 Over the past few months, we've reported several cases of brutality, intimidation and cover-ups by police officers across the country, including Ballarat in Victoria, several cases in the Gold Coast, Queensland, by the NSW Police Force and the Australian Federal Police.
One of those cases involved police officers allegedly pressuring a colleague, officer Lucie Litchfield, to lie in court and creating an environment where she was forced to resign after she refused.
Now, the NSW professional standards command is conducting an internal investigation into whether attempts were indeed made to pressure Ms Litchfield into lying in court.
Toxic culture
Ms Litchfield says the force has a toxic culture, which needs to stop.
"There is still a significant lack of respect for women. There is an old-school mentality in relation to a brotherhood — protect your mates rather than actually reveal the truth," she says.
Ms Litchfield was a senior constable based at Queanbeyan when she was called to an incident that turned violent. It was the night that ultimately ended her career, although she did nothing wrong.
On the evening December 21, 2013, along with two male officers, Ms Litchfield responded to a urgent call that a green Holden Commodore had escaped the scene of a violent home invasion.
Toy dinosaur
The trio pulled over a green Commodore in a suburban street in West Queanbeyan, but they had the wrong car.
When one of the male officers asked the occupants if they had any weapons, a passenger in the back seat, Ricky Caton, produced a plastic toy dinosaur, and declared: "No, but I've got a dinosaur … roaaaar!"
In a statement filed with the NSW District Court, Mr Caton claims he was forcibly pulled from the vehicle, kicked in the legs, his face was shoved into the ground and he was handcuffed.
A second passenger, Adam Antram, who is also suing police, says he was shoulder-charged by one of the male officers, despite complying with all directions.
Mr Antram was allegedly thrown into a retaining wall, where he hit his head and lost consciousness. He says he 'came to' handcuffed with his face in the dirt and a cut on top of his head.
Ms Litchfield supports the victims' version of events, amidst allegations she was pressured into covering up for her colleagues. But in statements filed in court, her colleagues provided a very different version of what happened that evening.
Charges pressed
In the wake of the incident, both Caton and Antram were charged with assaulting police and resisting arrest.
However the charges failed after Ms Litchfield gave evidence in court, which was described by Kiama Magistrate Mark Douglass as "cogent and compelling."
Ultimately, he found that the charges should never have been brought.
Ms Litchfield says she would still love to be policing, but after the incident involving Mr Caton and Mr Antram, she was severely bullied into leaving the force.
She says documents were placed on her desk which suggested her life was in danger, and she received death threats at the police station that weren't taken seriously by senior management.
The professional standards command is currently investigating the matter with a view to determining, among other things, whether there was an attempt to pressure Ms Litchfield into covering up the misconduct of her colleagues.
Officer pulls gun on motorist
Further concerns over a culture of aggressive policing were raised after an incident where an officer from Monaro Local Area Command drew his weapon and pointed it at the face of a driver.
The magistrate expressed shock when the footage was broadcast in court. The motorist's lawyer, says he has filed a formal complaint, and his client will be providing a statement to investigators.
Both incidents add to the ever-growing pile of evidence suggesting that, all around the country, our police forces are engaged in a culture which turns a blind eye to aggressive policing, internal bullying, sexism and cover-ups.
Receive all of our articles weekly