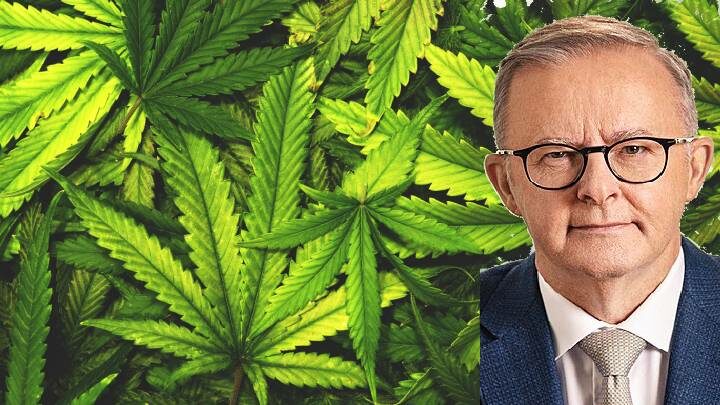 The 2022 federal election was significant not only in the turning away from the major parties, the rise of the teal independents via the dethroning of prominent Liberal MPs, and the Greens securing balance of power in the Senate, but there was also the dramatic rise in the legalise cannabis vote.
And the change to a more forward-thinking prime minister has led the Australian constituency to the understanding that it's a prime time to push certain issues onto the government's radar.
That's why drug law reform organisation Unharm has launched its Tell Albo: Legalise Cannabis Now campaign, stating that the incoming PM "is developing his policy agenda right now, so we need to act fast to make sure he gets the message".
According to Unharm, "more and more of us want to live in a society where people are free to use cannabis without fear of being persecuted by police". And the group is now asking citizens to sign its petition calling on the Labor PM to legalise the plant in line with other nations.
Indeed, one only has to read a speech delivered by Albanese back in March 1999, to understand that the new prime minister is not a prohibitionist at heart, but rather the current leader of the nation considers the heavy-handed policing of drugs to be misguided.
Just legalise it
Legalise Cannabis Australia secured 2 to 7 percent of the Senate vote nationwide last month, which was considerable especially in light of the fact that most of the constituency was focused on other issues, like climate inaction and government corruption.
And while Legalise Cannabis failed to secure an upper house seat – although it was close to knocking Pauline Hanson off her perch – the Greens took out 12 Senate seats and four in the lower house, and it's had legalising recreational cannabis as part of its policy platform for years.
So, its highly likely the Greens will raise legalising the adult use of cannabis during this term of parliament, and there are clear signs that a Labor government will be much more willing to engage in a sensible conversation about drug law reform than the Coalition has ever been.
ACT Labor MLA Michael Pettersson introduced a private members bill into the capital territory's parliament in 2018, which led to the personal possession and use of recreational cannabis being legalised in Canberra on 31 January 2020.
While just last week, Labor ACT health minister Rachel Stephen-Smith announced that her government will be supporting a drug decriminalisation bill.
Drafted by Pettersson, the legislation is further backed by federal Labor MP for Canberra Alicia Payne, who publicly announced her support in April.
A global trend
As Harm Reduction Australia ambassador Dr Alex Wodak told Sydney Criminal Lawyers last week, "Regulation, instead of criminalisation of cannabis, is now inevitable in Australia, as more countries Australia usually compares itself with get serious about cannabis reform."
Nineteen US states have legalised the adult use of cannabis since late 2012, while the entire nation of Canada did the same in October 2018. And last week saw the Thai government hand out one million cannabis plants to citizens to mark its nationwide legalisation of the herb on 9 June.
The first retail cannabis sale in the States took place in Colorado on 1 January 2014. And as of June 2019, that state's regulated market had pulled in over $6.5 billion worth of sales, which had resulted in $1 billion in tax revenue being funnelled into sectors such as health and education.
Sign Unharm's Tell Albo: Legalise Cannabis Now petition here
Receive all of our articles weekly