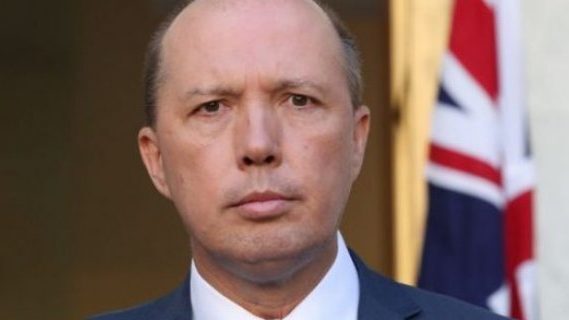 Just when we thought Peter Dutton had gone quiet, he has launched another public verbal attack at the Tamil Family from Biloela who are facing deportation to Sri Lanka, where Tamils are routinely faced with persecution.
The family of four, Priya and Nades Murugappan and their two Australian-born daughters Kopika and Tharunicaais, is detained on Christmas Island awaiting the outcome of a lengthy battle with the Australian Government over their right to stay here.
Priya's need for medical treatment
In recent days, Mother Priya had to be flown to Perth after suffering severe abdominal pain.
Medevac laws were repealed in December last year. So now, when refugees are sick in offshore detention, they are not necessarily guaranteed a transfer to Australia for treatment.
The repeal of Medevac laws means that powers of refusal for medical transfers have been fully restored to home affairs minister Peter Dutton.
Dutton's response
Only days after Priya's transfer to Perth for diagnosis, the Home Affairs Minister participated in an interview on 2GB radio during which he bemoaned the fact that the Government had provided a chartered flight for her, claiming that Priya's medical tests had revealed no real medical issues.
He also suggested the family were taking advantage of the system, saying "…This is a situation that is of their own making – it is ridiculous, it is unfair on their children – and it sends a very bad message to other people who think they can rort the system as well."
Mr Dutton said the family was "playing funny games" through the courts to prevent their deportation to Sri Lanka.
The exorbitant cost of the ongoing battle
Keeping the family in detention on Christmas Island has been estimated to cost about $20,000 a day, and the legal costs as the Government battles the family through the courts continue to mount. A cost that will be incurred by the Australian taxpayers, many of whom think the family should simply be allowed to return to Biloela.
In April, a Federal Court ruled their deportation must remain on hold after determining the youngest daughter, who was born in Australia, was denied procedural fairness in her bid to apply for protection. The court also ordered the Government to pay the family more than $200,000 in legal fees.
It's estimated that the entire legal battle could run into several millions of dollars.
In the same interview Peter Dutton said he wanted the battle to end. "I want them to get on with their lives back in Sri Lanka, and we are determined to make sure that is the case."
However, Peter Dutton has also been known to "play funny games" in the courts. He was recently threatened with contempt of court by Justice Geoffrey Flick for causing unnecessary delays in a case involving a visa for an Iranian man who has been waiting three years for his visa application to be processed. Justice Flick also blasted Mr Dutton for making decisions 'contrary' to the law.
Contempt of court is an offence under section 24 of the Local Court Act 2007 and section 199 of the District Court Act 1973, which carries a maximum penalty of 28 days in prison and/or a fine of 20 penalty units, which is currently $2,200.
Receive all of our articles weekly
Author
Sydney Criminal Lawyers
Sydney Criminal Lawyers®
is Australia's Leading Criminal Defence firm, Delivering Outstanding Results in all Criminal and Driving cases. Going to Court? Call (02) 9261 8881 for a Free Consultation.