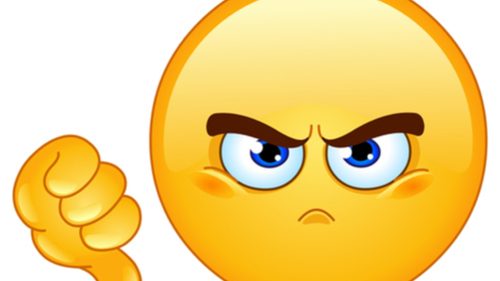 The value of Facebook shares plummeted by 7% (or $US36 billion) in the wake of revelations that the personal data of around 50 million users was harvested by a company called Cambridge Analytica and used to send personalised political advertisements with a view to influencing the recent US election, and that the social media giant failed to notify users despite being aware of the situation.
The revelations were enough to trigger a campaign titled #DeleteFacebook, with users angry about not being notified of the unauthorised use of their personal data.
But Facebook executives were defiant in the face of accusations of wrongdoing, pointing out that users had voluntarily provided their information to the platform.
The incident has shone a light on the lack of protections both in the United States and here in Australia, leading many to look into protecting their online privacy.
New data breach laws
There is no right to privacy in Australia, and the Privacy Act has long been criticised for failing to provide any meaningful protection against the unauthorised use of their personal information.
In response to a wave of recent data breaches, the federal government recently enacted laws requiring businesses with a turnover of more than $3 million to inform customers of data breaches.
The laws are intended to bring Australia closer in line with European Union standards, but there is still a long way to go, and part of the problem is that our use of technology is escalating at a pace faster than the law can keep up.
Pervasive technology
Advancements in a range of technologies including facial recognition software have raised concerns about wholesale privacy intrusions by both businesses and the state, including the potential misuse of personal data.
Facebook recently posted a message to all users about its own use of facial recognition software, and governments around the world are starting to use the technology in the public sphere.
In China, for example, the use of facial recognition technology is prolific as the country seeks to gain greater control over its population.
Police have been issued with hi-tech 'smart glasses' which use facial recognition technology to identify people whose appearances correspond with images on government databases, including those of regular citizens.
The dark sunglasses have a small camera attached to one lens. The camera is connected to a hand-held device which has the ability to process images, compare them to those on databases and supply information, including a person's name, ethnicity, gender, address, criminal history, whether they are currently suspected of a crime and even more pervasive data such as the individual's recent internet browsing history.
The glasses are currently being worn by officers at one busy train station, but there are plans to roll them out across the entire public transport network.
Shaming jaywalkers
Also in China, artificial intelligence-powered boards have been set up to catch jaywalkers.
A CCTV camera scans those who walk against the signal, and the face of that person comes up on a huge screen for all to see. If the public embarrassment is not enough, the technology is set to go one step further, by sending offenders a fine to their mobile phone almost instantaneously.
The company which makes the billboards, called Intellifusion, is in negotiations with mobile phone networks and WeChat — China's most popular messaging app, which locals use for everything from work and personal chat to mobile payments and blogging.
The next step
Intellifusion is also in talks and Sina Weibo, the country's version of Twitter and, if the joint ventures come off, the trio will be able to track almost every moment of people's lives, no matter where they are.
For the moment, Intellifusion says it's billboards are combatting one of China's most widespread offences – jaywalking. The company says employing a combination of technology and psychology can greatly reduce instances of jaywalking and prevent repeat offences.
In the past 10 months, almost 14,000 jaywalkers have been beamed onto a large screen at one of the province's busiest crossings.
Without privacy there is no freedom
The Chinese government has made no secret of its desire to track citizens, and has a network of about 170 million CCTV cameras, many of which are fitted with face-recognition technology.
These security cams are already being used to regulate traffic and pinpoint drivers who break the rules and its estimated that there are plans for about 400 million more security cameras to be installed in the next few years.
Closer to home
Here in Australia, meta data retention laws have come into effect requiring internet service providers to store the personal data of users for two years and provide it to a whole host of state agencies without them even having to obtain a warrant. The laws were enacted due to fears of terrorism, but have been used for a whole range of unintended purposes – from monitoring the sexual activities of army cadets, to catching rubbish dumpers and tax evaders.
And Australian states and territories recently backed the federal government's plan to establish a national facial recognition database using driver licence and passport photos, enabling biometric face-matching. Police around the country will be able to instantly access the database to cross-reference it with both live and CCTV images of people. Border Force officers will also be able to access the information.
With more and more of our personal information becoming accessible, and both Eastern and Western nations moving towards greater control at the expense of individual liberties, one wonders where we will end up.
Receive all of our articles weekly