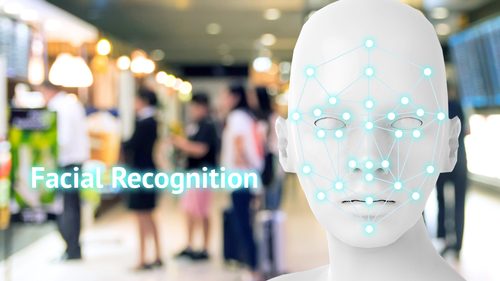 The Australian Criminal Intelligence Commission (ACIC) has blown $34 million in taxpayer funds, after being forced to abandon its facial recognition project in the wake of a damning review by the Australian National Audit Office.
What is ACIC?
On 1 July 2016, ACIC was created through the merger of the CrimTrac Agency, the Australian Crime Commission and the Australian Institute of Criminology.
It thereby became the nation's primary federal intelligence agency which, according to its website, "work[s] with… law enforcement partners to improve the national ability to respond to crime impacting Australia".
The website boasts that in 2017-2018, ACIC collaborated with partners to seize over $3.5 billion worth of illicit drugs, helped secure 191 arrests and processed 5.29 million national police checks.
The organisation's stated vision is for a "safer Australia that is better connected, informed and capable of responding to crime".
What was the project?
Prior to the merger, had commenced a project to replace the existing National Automated Fingerprint Identification System (NAFIS) with one that has facial recognition capabilities.
The new system was to be known as the Biometric Identification Services project (the BIS) and its stated objective was to enhance law enforcement capabilities.
$52 million was allocated to complete the project.
Problems
The project encountered a number of "difficulties" in its early stages and, when it became apparent that it would not be completed by the deadline of May 2017, ACIC extended its contract with the company responsible for building and operating it until May 2020 – at a "significantly higher price".
This led to ACIC's Acting Chief Operating Officer requesting an review by the Australian National Audit Office (ANAO) on 14 February 2018.
The report
The ANAO report was released on 21 January 2019.
It's assessment of ACIC's management of the project was damning, calling it "deficient in almost every single respect".
It found that ACIC was "unable to definitively advise how much they had spent on the project" and the cost rose by $12 million between April 2016 and June 2018, sometimes "without explanation".
The report gives examples of how the agency chopped and changed its approach to managing the project without explanation, how it failed to record a range of matters that would be expect in a project of such a magnitude, and how it wasted millions in taxpayer funds on a whim.
For example, the report describes a $4 million payment by ACIC for "reverse synchronisation" as "madness and technically almost impossible to achieve", labelling it "one of the worst decisions" it has seen.
It identified another $3 million "good faith" for technology, which had no further explanation. The fact the agency's record keeping was so poor meant it took more than a month to locate the invoice for this multi-million dollar payment. The absence of information about what was delivered for payments meant "there was no way of knowing that ACIC got what it paid for.
The blasé attitude of the agency towards the use of taxpayer funds and the abysmal management of the agency raised concerns about its general competence and capability to be in charge of complex Australia's criminal investigations.
The report found that a "key issue" was that ICAC had an "insufficient and inappropriately skilled BIS program team", raising concerns not only about the project but safety and privacy. For example, more than two years after the project commenced ICAC realised the BIC contract did not include provisions to deal with undercover officers, which could have compromised the safety of those officers if the project had been implemented.
The report found that $34 million dollars had been spent on the project to date and that the cost would blow out well beyond the $52 million budget.
As a result of the report, work on the BIS has ceased and it is unclear whether it will be recommenced any time in the future. If so, new contracts will be need to be agreed upon between the agency and suppliers, which will certainly cost taxpayers tens of millions of additional dollars.
Other surveillance initiatives
Despite the failure of the BIS, biometric technology has been implemented at airport Smartgates, prisons and other government-controlled areas.
Additionally, work continues on the development on the National Facial Biometric Matching system which uses driver licences to create a central hub of images which can be accessed by government agencies.
The Law Council has already expressed concerns about the database being used for unintended purposes.
Inaccuracy of facial recognition technology
There are also, of course, concerns that the implementation of facial recognition technology will lead to wrongful arrests.
Indeed, when the technology was used in the 2017 Champions League final, it yielded a 92% rate of false positives.
And a recent trial by London police at a Six Nations rugby match yielded an even lower hit-rate, generating 104 "alerts", of which 102 were false.
These results are even worse for minority groups, as facial recognition has a bias towards the dominant ethic group. In a submission to the parliamentary joint committee on intelligence and security, One of the submissions made by the Human Rights Law Centre to a parliamentary committee on intelligence and security was that facial recognition technology would represent an arbitrary way to stop and detain ethnic minorities in Australia, because they would be readily but falsely 'matched' to minority suspects.
As stated by former NSW Bar Association President Arthur Moses SC, "If you have technology that is not up to scratch and it is bringing back high returns of false positives then you really need to go back to the drawing board".
Receive all of our articles weekly