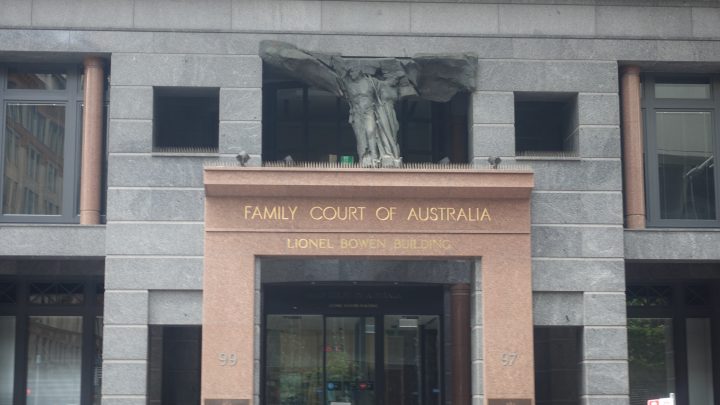 The newly appointed head of the Family Court of Australia and Federal Circuit Court says urgent reform is needed if the courts are to serve those who need them most.
Incoming Chief Justice Will Alstergren, who will take up the helm in December, says the entire system needs a major shake-up in order to make it more accessible, provide faster results and stop being prohibitively expensive to the indigent and vulnerable.
He says families are spending too much time and money on legal proceedings, and going through enormous stress and anxiety trying to get their lives back on track.
'Slow and expensive'
The judge's sentiments are not new. For many years, those working in the strained system have emphasised its failings, particularly the fact the courts are painstakingly slow and expensive.
Earlier this year, the Attorney-General announced that the two courts would merge in a bid to ease pressures on the family law system. The federal government is currently working on legislation to establish a new, single Federal Circuit and Family Court of Australia (FCFCA) which is scheduled to commence operating from 1 January 2019.
But the merger has faced criticism from many family lawyers, who believe the government should wait until the Australian Law Reform Commission (ALRC) delivers its report on the issue next year.
Duplicated systems
Part of the current problem is that the court have almost identical jurisdictions, but very different case management systems, forms and rules.
Concerns have also been raised about the powers currently given to family court 'experts', with one approved 'expert' now under investigation over allegations he prepared "grossly inaccurate" reports.
In Australia, there are more than 105,000 family law cases commenced each year, with at least 20,000 of them requiring judicial determination.
As of October 2017, the Federal Circuit Court's median time from filing to trial was 15.6 months. The number of pending cases across both courts now exceeds 20,000 cases.
Chief Judge Alstergren says the delays, as well as the complexity inconsistency, duplication and excessive costs, highlight the need for urgent reform.
Review process
The ALRC is currently reviewing the family court system, with a particular focus on ensuring it prioritises the best interests of children, best addresses family violence and child abuse, and supports families, including those with complex needs, to resolve their family law disputes quickly and safely while minimising the financial burden.
It is the first comprehensive review into the system since the commencement of the Family Law Act in 1976.
Family violence
With violence in the home a significant problem across the country, many believe the family courts need to be structured in a way that helps the most vulnerable.
The Australian Institute of Health and Welfare 2018 report on family violence suggests that 1 in 6 women and 1 in 16 men have experienced physical and/or sexual violence by a current or previous partner; 1 in 4 women and 1 in 6 men have experienced emotional abuse by a current or previous partner; and 1 in 5 women and 1 in 20 men have been sexually assaulted and/or threatened.
More than two-thirds (68%) of mothers who had children in their care when they experienced violence from their previous partner said their children had seen or heard the violence
In 2015–16, about 45,700 children were the subject of a child protection substantiation (investigated notification where there is sufficient evidence of abuse or neglect) and 55,600 children were placed in out-of-home care as a consequence of abuse.
In the 2017 budget, the federal government earmarked $80 million for the family law system.
Receive all of our articles weekly