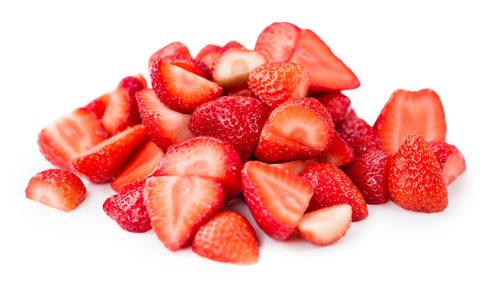 The federal government is proposing to increase the maximum prison term for anyone found guilty of contaminating food from 10 to 15 years.
It is also seeking to broaden the scope of existing laws, in order to make it easier to convict suspects.
The proposals come in response to the needles-in fruit scare that has fast become a national crisis.
Current food contamination laws
Both state and commonwealth laws make it a criminal offence to contaminate goods for certain purposes.
Commonwealth laws
Section 380.2(1) of the Criminal Code Act 1995 (Cth) currently prescribes a maximum penalty of 10 years' imprisonment for any person who contaminates goods with intent to cause:
public alarm or anxiety in Australia; or
widespread, or nationally significant, economic loss in Australia through public awareness of the contamination, or possible contamination, of the goods; or
harm to, or create a risk of harm to, public health in Australia.
Section 380.2(2) imposes the same maximum penalty for anyone who causes loss to a constitutional corporation, or to constitutional trade or commerce, by contaminating goods with intent to cause:
public alarm or anxiety; or
economic loss through public awareness of the contamination, or possible contamination, of the goods.
Section 380.3 and 380.4 respectively prescribe the same maximum penalty for threats to contaminate goods and making false statements about contaminating goods.
NSW laws
Part 3A, Division 3 of the Crimes Act 1900 (NSW) deals with contaminating goods in our state.
The Part begins with section 93J which defines 'contaminate' and 'goods'.
Contaminate is defined to include interfering with goods, or making it appear that goods have been contaminated or interfered with.
Interfere is defined by section 154E of the Act as alter, deface, remove, obliterate, conceal or add.
Goods are broadly defined as any substance or article:
whether or not for human consumption, and
whether natural or manufactured, and
whether or not incorporated or mixed with other goods.
Section 93K states that any person who contaminates goods with the intention of causing public alarm or anxiety economic loss through public awareness of the contamination is liable to 10 years' imprisonment.
Section 93L and 93M respectively prescribe the same maximum penalty for anyone who threatens to contaminate goods or makes false statements regarding the contamination of goods with intent to cause public alarm or economic loss.
Section 93N increases the maximum to 14 years where a person makes an unwarranted demand – such as a demand for money or to cease stocking the goods – in connection with one of the above offences.
And section 93O imposes a 25 year maximum for a person who commits an offence under section 93K or 93L where death or grievous bodily harm is caused or intended to be caused.
Proposed changes
In addition to increase the commonwealth maximum from 10 to 15 years, the federal government proposes to introduce a new offence of "recklessness" with a maximum penalty of 10 years.
Doing away with the current requirement of "intent" is designed to make it easier to convict those suspected of the crime.
The definition of "sabotage" in the Espionage and Foreign Interference Act 2018 (Cth) would also be amended to to include goods intended for human consumption.
National crisis
Police are currently investigate more than 100 reports of needle-tampering across the country, and consumers are being urged to dissect and inspect all fruit before eating it.
Strawberries were the first to be affected, with needles or pins reportedly being found in the fruits in NSW, Queensland, Victoria, South Australia, Tasmania, the ACT and now also the Northern Territory.
However, police have also been alerted to isolated cases of needles in bananas and apples.
Several theories have been put forward as to the reasons behind the conduct – including a 'disgruntled' employee originally tampering with the fruit, and sparking copycat crimes.
Posts have brazenly been published on social media of individuals contaminating their fruits – including one by a 62-year old woman allegedly caught putting a needle into a banana in Mackay, north Queensland.
It has also been reported that a 12 year old school girl was caught inserting a needle into a strawberry at her Blue Mountains school. She is expected to be dealt with under the youth cautioning system.
Farmers in despair
The latest incident is the case of a needle found in a mango in Gosford, prompting new fears amongst growers, retailers and consumers around the country.
Prime Minister Scott Morrison has vowed to pass the new laws quickly, in order to prove Australia is taking action over the crisis, and thereby preserve our overseas reputation as a reliable source of food.
Coles and Aldi have pulled all strawberries from sale, Woolworths has pulled only 'affected' brands and Foodstuffs in New Zealand has stopped selling Australian strawberries for the time being.
As a result, tonnes of strawberries are being dumped or going to waste, and the scare has significantly impacted the half-a-billion dollar strawberry industry, with reports that some farmers will go bankrupt.
The government has introduced a funding package to support affected fruit farmers, and NSW police have announced a $100,000 reward for information that leads to a conviction.
The Queensland and Western Australian governments are offering similar rewards.
Anyone with information is urged to contact CrimeStoppers.
Receive all of our articles weekly