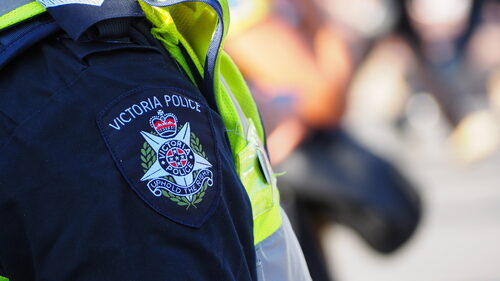 A former Victorian police officer has faced the Melbourne Magistrates court, charged with 98 criminal offences including rape and stalking, which were allegedly committed while he was a serving officer.
41-year old Brett Johnson is facing 98 charges including three counts of sexual assault, three counts of indecent assault and one of stalking.
Amongst the allegations he faces is one that he raped a woman at a police station and had intimate relationships with a person who was either a victim of crime or a vulnerable member of the community, also that he concealed these relationships from his supervisors.
Prior to resigning from the force, Mr Johnson was a Leading Senior Constable. He also faces charges of misconduct, including that he used a Victoria Police database to conduct unauthorised checks on a person. He will return to court in November.
It is rare for a police officer to face criminal prosecution in Australia.
Police accountability
In New South Wales, the Police Force itself is primarily responsible for investigating complaints involving officers.
The Law Enforcement Conduct Commission, (LECC) tends to focus its attention on more serious cases of misconduct and maladministration. The body is both chronically underfunded and has no power to bring charges or otherwise discipline officers.
As a general guide, misconduct is defined as conduct that could result in prosecution for a serious offence – being an offence punishable by imprisonment for life or for a term of 5 years or more – or serious disciplinary action, such as termination of employment.
Because, in the first instance, police generally investigate any complaints made against officers, it effectively allows police officers to investigate their own.
As such, there have long been calls to change the system to one that allows for more impartiality.
This current system leaves many victims feeling unsatisfied and aggrieved, and they choose to make a civil claim against the NSW Police Force.
These civil proceedings can be extremely costly, stressful and prolonged – and are therefore rarely pursued.
'The cost of doing business'
Early last year, information released by the former head of the LECC in New South Wales showed that since 2016 NSW police had reported paying more than $238m in legal liability. Former LECC Commissioner, Patrick Saidi, accused the NSW Police of treating this as 'the cost of doing business'.
Mr Saidi called for an investigation into the "systematic failure" of law enforcement to address the number of civil cases filed against officers for misconduct, saying that the sums paid by taxpayers as a result of lawsuits brought against police provided "misinformation" about the way the organisation handled complaints and legal cases.
Part of the reason figures and accurate information is so hard to obtain with accuracy is that 'out of court settlements' with government departments generally include gag orders, or 'confidentiality agreements' which stop parties from discussing any aspects of the case or the settlement.
Other obstacles to obtaining the full financial picture include the fact that data is not held solely by NSW Police — sometimes it is held within other departments. Additionally, of course, the NSW police force is insured so some costs for liability may be covered.
But later in 2020, documents obtained by the NSW Greens, showed NSW Police had spent $24m on legal settlements in the previous financial year, including settlements for serious misconduct claims including battery, false imprisonment and malicious prosecution.
The documents also showed that Police defended and settled almost 300 civil claims against officers during the same period.
Justice advocates have long criticised the lack of transparency surrounding civil legal cases against NSW police, not just the outcomes for victims, but how the police officers involved were disciplined by the force.
NSW officers facing criminal charges
Police are rarely held fully accountable for crime, corruption or other forms of misconduct.
Even in the face of serious allegations, criminal charges or civil action, many are often allowed to remain (some with full pay) on the force until court processes are complete, others are demoted or moved to different areas within the organisation.
But, there are dozens of examples of police officers who have committed serious criminal offences, using their trusted position to assist in the perpetration of crimes.
Last year, two Sydney police officers were arrested and charged with sexual offences against a 17-year old schoolgirl.
The financial cost aside, the failure of police officers to abide by the laws they are meant to enforce creates a real sense of mistrust between communities and authorities. The lack of confidence in police has become so pronounced in the eyes of many that victims will often fail to report offences committed against them.
This distrust has been growing in New South Wales for some years, because of increasingly aggressive arrests, strip searches, and the prolific use of tasers and batons, which in many instances have amounted to police brutality.
Yet, NSW Police Commissioner Mick Fuller has regularly defended offending officers, including those who illegally strip search children and young women, and has even been given substantial pay rises, for his efforts, including a time when there is a hiatus on pay rises for all other government employees.
It has to be asked whether these continual raises in remuneration are any real incentive to actually change the culture of the force, or to implement strategies to improve public relations and restore the public's faith in its police officers, a service which costs more than $3.4 billion a year to run, a cost that is funded by taxpayers.
Receive all of our articles weekly