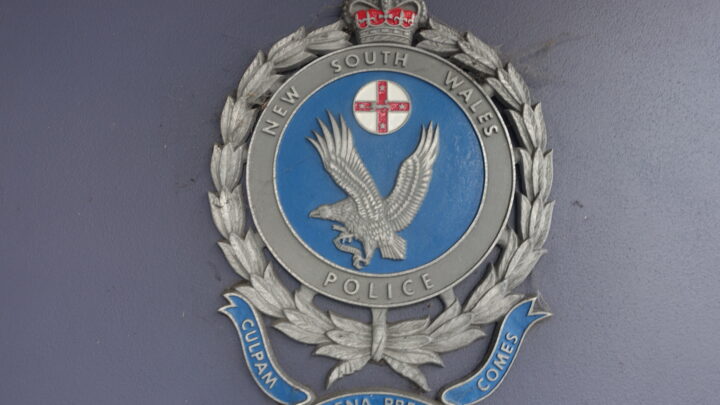 A 42-year old police officer based in Coffs Harbour in northern New South Wales has been charged with two counts of possessing child abuse material.
Following an investigation by the New South Wales Police Force Professional Standards Command (PSC), detectives executed two search warrants and seized a mobile phone, a  smart watch and other electronic and storage devices for forensic examination.
The officer was subsequently charged with two counts of 'possessing child abuse material' and suspended from the New South Wales Police Force.
He was granted bail and is scheduled to attend Coffs Harbour Local Court on Monday, 28 September 2020.
The Police Force has not advised whether the officer's suspension is with or without pay.
The charges
Possessing, Disseminating or Producing Child Abuse Material is an offence under section 91H of the Crimes Act 1900 which carries a maximum penalty of 10 years in prison.
To establish the offence, the prosecution must prove beyond reasonable doubt that you:
Possessed, disseminated or produced material, and
The material was child abuse material
'Possession' includes physical custody or control of material or data.
'Dissemination' includes:
sending, supplying, exhibiting, transmitting or communicating to another,
making available for access by another, and
entering an agreement or arrangement to do so.
'Production' includes:
filming, photographing, printing or otherwise making,
altering or manipulating, and
entering an agreement or arrangement to do so.
'Child abuse material' is that which depicts or describes in a way that reasonable persons would regard as being offensive:
The private parts of a person who is, or appears to be or is implied to be, a child, or
A person who is, or appears to be or is implied to be, a child:
As a victim of torture, cruelty or physical abuse, or engaged in or apparently engaged in a sexual pose or sexual activity, or in the presence of another who is engaged in or apparently engaged in a sexual pose or sexual activity.
In determining whether material is offensive to a reasonable person, the following matters must be taken into account:
the standards of morality, decency and propriety accepted by reasonable adults,
the literary, artistic or educational merit (if any) of the material,
the journalistic merit (if any) of the material, and
the general character of the material.
'Private parts' is defined as:
The genital or anal area, whether bare or covered by underwear, or the breasts of a female, or transgender or intersex person identifying as female whether or not the breasts are developed
For the purposes of the offence, a 'child' is a person under the age of 16 years
Defences to the charge include where:
You did not know, and could not reasonable have known, that you possessed, disseminated or produced it,
Your conduct benefited the public through law enforcement or administration, or the administration of justice, and did not extend beyond it,
The material received a classification for publication,
The use of the material was approved by the Attorney-General for research, and
The material depicts you and would not be child abuse material in the absence of your image.
An additional defence to possessing child abuse material is where you received it unsolicited and took reasonable steps to get rid of it upon becoming aware of its nature
An exception to the offence is where:
The possession of the material occurred when you were under 18, and
A reasonable person would consider the possession acceptable considering:
The nature and content of the material,
The circumstances whereby you came to possess it,
The age, vulnerability and circumstances of the child depicted,
Your age, vulnerability and circumstances, and
The relationship between you and the child depicted.
Police who break the law
While officers take an oath to 'serve and protect' as well as uphold the law, there are those who are drawn to criminal activity.
In 2016 statistics obtained under Freedom of Information laws showed that there were about 50 officers in New South Wales facing serious criminal charges.
Which begs the question, why are these officers still able to remain employed by the police force?
It's a question that usually comes back to the cornerstone of the justice system, which is that anyone – despite being charged with a serious criminal offence – is innocent until proven guilty.
As was recently demonstrated in Queensland, Neil Punchard, who leaked the confidential personal address entails of a domestic violence victim to her former abusive partner and pleaded guilty to multiple computer hacking offences, has remained on the force since the incident first occurred in 2014, was removed from frontline duty in 2018 and suspended on full pay in 2019.
it's understood that his superiors wanted to defer making a decision about his future career with the force until the legal process had run its course.
Just days ago, Neil Punchard successfully won the appeal of his sentence, and the court overturned his conviction. This may make it very difficult for the QPS to now terminate his employment.
In Queensland, as in New South Wales, anyone with a criminal conviction will not be considered for employment in the Police Force, and it would be natural to think that once a police officer receives a criminal conviction then their employment can also be terminated under this condition.
But, as has been demonstrated in so many cases involving rouge police, incidents can be difficult to prove, particularly given that officers are well known to close ranks and stand up for their own, and also because they are well versed in their individual rights as well as the workings of the  justice system are able to use this knowledge to pursue every legal avenue available.
In New South Wales, Section 181D of the Police Act 1990 (NSW) gives the Police Commissioner the power to dismiss an officer he "does not have confidence" in, after "having regard to the police officer's competence, integrity, performance or conduct."
However, the issue remains that when police officers are charged with serious criminal offences, or indeed convicted of them, they tarnish the entire reputation of the force and have the effect of further undermining public confidence and trust.
Receive all of our articles weekly