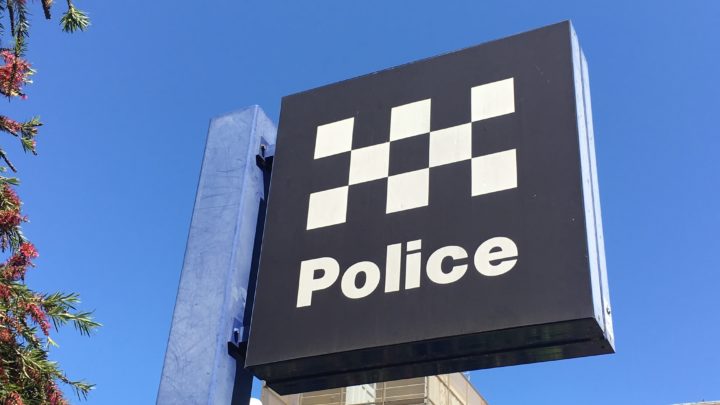 An former Western Australian police officer has appeared in court after being charged with more than 100 sexual offences against women he met online.
50-year old Adrian Trevor Moore allegedly met the women online, via dating apps and websites.
He was arrested after an extensive investigation and charged with 108 sexual offences against eight women.
The charges against him include:
34 counts of sexual penetration without consent,
32 counts of aggravated sexual penetration without consent,
Eight counts of aggravated indecent assault,
Eight counts of stupefying someone in order to commit an offence,
Two counts of aggravated assault causing bodily harm, and
Three counts of aggravated sexual coercion.
The alleged crimes date between 2010 and 2017 when Mr Moore was a serving police officer.
He resigned from the Western Australian Police force in 2018 after an internal investigation, which ultimately resulted in charges being laid against him.
Police allege the former officer used several well-known online dating platforms to lure women, often using a pseudonym.
They assert that Mr Moore video recorded his sexual assaults on several occasions, and that in a number of instances, he drugged his victims before penetrating them.
They suspect there are a number of other affected women, who are yet to come forward.
Using an intoxicating substance to commit an indictable offence in NSW
In New South Wales it is a crime to use an intoxicating substance to commit an indictable offence. This is outlined in section 38 of the NSW Crimes Act 1900, and states that
A person who–
(a) administers an intoxicating substance to another person, or
(b) causes another person to take an intoxicating substance,
with intent to enable himself or herself, or to assist a third person, to commit an indictable offence is guilty of an offence.
It is punishable by a maximum prison term of 25 years.
An 'indictable offence' is one which can be referred to a higher court such as the District Court, and covers the vast majority of sexual offences in New South Wales.
By contrast, a 'summary offence' is one which remains in the Local Court, and typically carries a maximum penalty of two years or less.
What is consent in NSW?
The issue of sexual coercion and consent is a complex area.
Last year in New South Wales, the  NSW Law Reform Commission published a series of draft proposals aimed at strengthening and simplifying legal definitions of sexual consent, following almost 150 formal submissions and 1800 responses to an online survey.
Section 61HE of the Act currently provides that a person consents to sexual activity if he or she freely and voluntarily agrees to it.
The section proceeds to state that an alleged offender knows there is no consent if he or she engages in sexual activity, or incites anyone to do so, in circumstances where he or she:
knows the alleged victim does not consent, or
is reckless as to whether the alleged victim consents, or
has no reasonable grounds to believe the alleged victim consents.
In deciding whether there is consent, the court must consider any steps taken by the alleged offender to ascertain whether there is consent.
The court cannot take into account any self-induced intoxication by the alleged offender.
The section makes clear there is no consent where the alleged victim:
does not have the capacity to consent due to factors such as their age (outlined above) or cognitive ability, or
does not have the opportunity to consent because they are unconscious or asleep, or
consents because of threats of force or terror, or
consents due to being unlawfully detained, or
consents because of a mistaken belief:
(a) as to the identity of the alleged offender,
(b) that the two are married,
(c) that the activity is for health or hygienic purposes, or
(d) that arises through any fraud.
The grounds upon which it may be established that the alleged victim did not consent include that he or she:
was substantially intoxicated,
was intimidated, coerced or threatened in any way, or
was under the authority or trust of the alleged offender.
The section further makes clear that a failure to resist the activity not in itself to be regarded as establishing consent.
Strengthening the law
But under proposed changes, NSW laws would come into line with criminal laws in Tasmania and Victoria, which state explicitly that a person does not consent to sex if they do not "say or do anything" to "communicate" or "indicate" consent.
This means, it would recognise if a victim 'freezes' out of fear and is unable to communicate, that this form of 'no communication' is not consent. In effect, if a person is not providing an enthusiastic 'yes' to sexual activity, they are not consenting.
Sex by deception
In New South Wales, you can also be found guilty of a crime if you trick someone into believing you are someone else in order for them to have sex with you.
The Crimes Act 1900 NSW says that a person does not consent to sexual intercourse if they are under a mistaken belief as to the identity of the other person, or if they mistakenly believe that they are married to the other person.
If a person has sexual intercourse without the other person's legal consent, they may be found guilty of sexual assault, which is an offence carrying a maximum penalty of 14 years imprisonment.
Receive all of our articles weekly