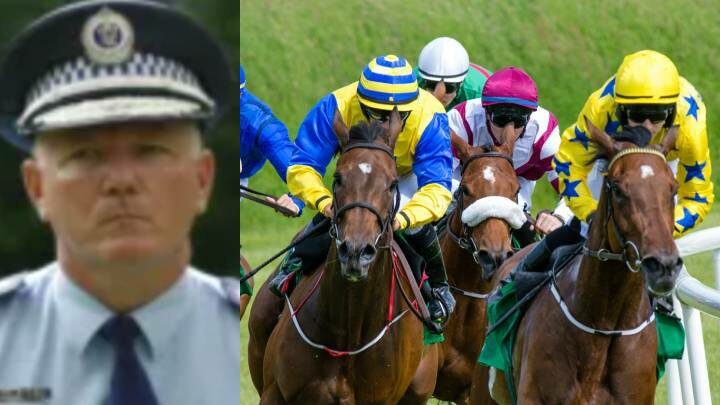 It's been a big couple of days for former NSW police commissioner Mick Fuller, as the Herald revealed on Tuesday that he was amongst a number of frontrunners to join the board of horseracing operator and regulator Racing NSW.
The ex-top cop served his last day as commissioner on 9 January. He's now been replaced by Karen Webb, who was formerly appointed the state's 23rd NSW Police Force (NSWPF) commissioner on 1 February by NSW premier Dominic Perrottet.
Fuller explained on Tuesday that he'd thrown his "hat in the ring" regarding the Racing NSW position, and as from there, it was up to the NSW cabinet to consider him for the position. While state racing minister Kevin Anderson advised the paper he couldn't comment on the issue.
Yet, as a number of political commentators were raising questions around the ethics of having the former head of the state police force taking on a role that would see him as one of the heads of horseracing and gambling, the ABC dropped a bombshell.
The Punters Club
ABC Investigations outlined on Wednesday that it has uncovered information that puts Fuller's Racing NSW appointment in jeopardy, as the former NSW police officer of 34 years had failed to promptly declare his co-ownership of a number of racehorses with wealthy businessmen.
According to the report, at least six high-ranking NSWPF officers acquired shares within four horses owned by trainer David Vandyke in 2015. Fuller bought into two horses – Mad Magic and Once Epona Time – which meant that he had a right to a percentage of any winnings.
Fuller did not declare this potential conflict of interest to the government until last year. He's since told the ABC he had a 2.5 percent share in Mad Magic over 2015 to 2017, whilst following his promotion to the top job, he had a stake in Once Epona Time over 2019 and 2020.
The NSWPF Code of Conduct outlines that any potential conflict of interest, such as this, must be declared on an annual basis. However, Fuller held off on making his part ownership of the horses known until last year, which was after the fact in relation to both animals.
Calls for a probe
The report further outlines that Fuller was part of a group of high-ranking officers known as the Punters Club. And stakes in the two horses in question were also held by leaders of other high-risk industries, such as liquor.
Horse owner Vandyke has been the subject of criminal investigations and convictions in the past, while another co-owner David Levy runs multiple companies, one of which was awarded a $3 million catering contract with NSWPF in 2017, following Fuller's appointment to the position of top cop.
Former Law Enforcement Conduct Commission (LECC) oversight commissioner Patrick Saidi has called for an independent inquiry into the "serious allegations" against Fuller and the other NSWPF senior executives.
Receive all of our articles weekly