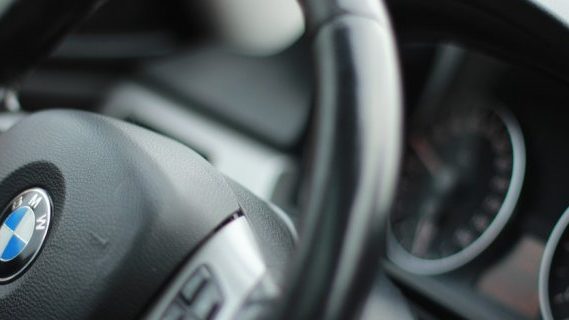 2015 hasn't been a great year for the Independent Commission Against Corruption – after losing a landmark case against prominent criminal lawyer Margaret Cunneen, the body found its powers curtailed.
Now, a report by ICAC Commissioner David Levine, QC spells more trouble for the investigative body, finding that ICAC acted illegally and with "breathtaking arrogance" in the Margaret Cunneen inquiry.
The Report into Operation 'Hale'
It is a story now familiar to many: top prosecuting criminal lawyer Margaret Cunneen allegedly told her son's girlfriend, Sophia Tilly, to 'fake chest pains' after a car crash in order to help her avoid a blood alcohol content test.
Although Ms Tilly was nevertheless tested and found to have no alcohol in her system, the incident would start ICAC's illegal witch hunt for Cunneen's head, named 'Operation Hale'. But ICAC lost in the High Court in Australia, and Levine's report reveals some of the Commission's cowboy tactics during the operation.
Levine criticised ICAC for suggesting that Cunneen may have misused her employment entitlements by allowing Ms Tilley to drive her employer's car; but it turned out that Cunneen was perfectly entitled to do this through a salary sacrifice arrangement. Levine also criticised ICAC's seizure of Cunneen's work and personal phones.
The report found that Cunneen's phones were seized illegally – conduct that ICAC tried to correct by obtaining a search warrant after the event. The report labelled the conduct as "an abuse of power and serious maladministration."
It was also found that ICAC improperly used Cunneen's phone by forwarding 2274 pages of text messages going back to 2005 to her boss. After being advised by senior Sydney Barristers that this was not permissible, ICAC decided that they didn't need permission – incorrectly claiming that the ICAC Act gave them the power to do what they felt appropriate with the messages.
Levine also criticised ICAC for placing Cunneen's husband, Gregory Wyllie, under surveillance in the days following the start of the investigation. The scathing report states that:
"The use of scarce public resources in these circumstances as well as the invasion of privacy, particularly in conducting surveillance on Gregory Wyllie, whose connection based on the information before me was only that he was the partner of Margaret Cunneen and the father of Stephen Wyllie, and not otherwise engaged in corrupt conduct, does not seem warranted or justified."
The report concludes that:
"Operation 'Hale' from my point of view as Inspector, should be seen and, justifiable, can be seen, as the low point in the history of an entity whose functions, properly exercised, constitute an essential safeguard to the integrity of the governance of this state."
Mr Levine makes several recommendations aimed at ensuring ICAC refrains from acting outside its power in the future. He says that ICAC needs to employ a sense of proportion when deciding whether or not to launch investigations, and to take care in its 'Notices to Produce' such as those served upon Cunneen to access her phones.
Aftermath of the Report
ICAC has fought back, claiming that the report contains factual and legal errors.
But both Premier Mike Baird and Opposition Leader Luke Foley have made statements to the effect that the Commission needs to use its powers responsibly – although both continue to support the organisation.
"For myself it is pleasing that what I said from the start has been proved to be true but for Stephen and Sophia, they will be marked for life by these completely unfounded allegations… This must never be permitted to happen to any other innocent family."
It will certainly take time for ICAC to repair the damage caused by its illegal and reckless pursuit of Cunneen.
Receive all of our articles weekly
Author
Sydney Criminal Lawyers
Sydney Criminal Lawyers®
is Australia's Leading Criminal Defence firm, Delivering Outstanding Results in all Criminal and Driving cases. Going to Court? Call (02) 9261 8881 for a Free Consultation.