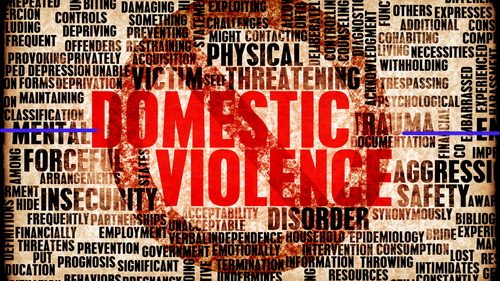 Indigenous women are sick and tired of the endemic domestic violence in their communities.
Indeed, the statistics paint a horrific picture of the extent of violence against women in Aboriginal and Torres Strait Islander communities. And that's exactly what has Indigenous women so frustrated and angry, and banding together.
The victims of domestic violence aren't just numbers. They're not just figures in a news report or an online post. They're people: Mothers, Aunts, Sisters, Grandmothers, people who are all too frequently losing their lives at the hands of their partners.
One report found that "Aboriginal women are 34 times more likely to suffer domestic violence than non-indigenous women, and almost 11 times more likely to die at the hands of their partners".
The individual accounts are alarming – painting a disturbing picture of brutality going unpunished and even unchecked for years, until the victim is finally killed.
Substance abuse is often a contributing factor, but should not be an excuse for the commission of violence. Reluctance to report abuse to the police is also extremely common, which means that even the horrific statistics we see in mainstream media are likely to be under-reported.
And there are barriers to reporting too. Victims often suffer from shock and deep feelings of shame and guilt. Perpetrators can be powerful male leaders. This, and the fact there has been years of systemic mistrust between police and others in positions of 'authority' are all reasons why Aboriginal women stay put, and endure more.
Lack of assistance
Another major problem is the lack of professional help and appropriate protection services, especially in remote areas. Even in Alice Springs, there is just one shelter for women.
And when men end up behind bars, rehabilitation and education programmes for them are virtually non-existent.
Women banding together
In these circumstances, Indigenous women are getting together to address the issue of domestic violence themselves.
Two years ago, a group of Aboriginal women living at a remote camp in the Northern Territory formed the Tangentyere Women's Safety Group. The group meets regularly to discuss violence and also aims to educate younger women.
These women pushed for anti-violence signs to be installed in the camps, and there is now an emergency phone in one camp near Alice Springs.
But the group's greatest success has been that women are supporting one another. This is no mean feat, given the cultural sensitivities around domestic violence.
Calling on Australia
Having found the power of 'collective voice', these women are now talking to the rest of Australia. They say that while Australia may believe it is having a 'national conversation' about domestic violence, that dialogue is focused predominantly around non-aboriginal women.
The situation has become desperate. It is projected that by the year 2021-22 – just five years from now – violence against Indigenous women will cost the nation an extraordinary $2.2 billion a year. And of course this does not count the moral or social cost: lives lost, the impact on children, the destruction of communities; plus the fact that these communities perpetuate the biggest predictor of ongoing violence, which is being raised in an environment where it already exists.
Data from the Bureau of Crime Statistics and Research suggests that the domestic assault rate per 100,000 population in NSW averaged 388.7 for the period April 2015 to March 2016. The incidence of domestic violence was, however, far higher in areas where there are higher proportions of indigenous Australians.
In Walgett, for example – where the population is approximately half Indigenous and half non-Indigenous – the rate was 2339.2 domestic assaults per 100,000. And in Moree, where the population is approximately a quarter Indigenous, the rate was 1738.6 per 100,000.
Indeed, the rate of domestic assaults in areas with high Indigenous populations significantly outstrips the state average.
We must ensure that the Indigenous deaths that have come to our attention, such as Julieka Dhu and Lynette Daley, and the abuses against thousands of others just like them, are not in vain.
Receive all of our articles weekly