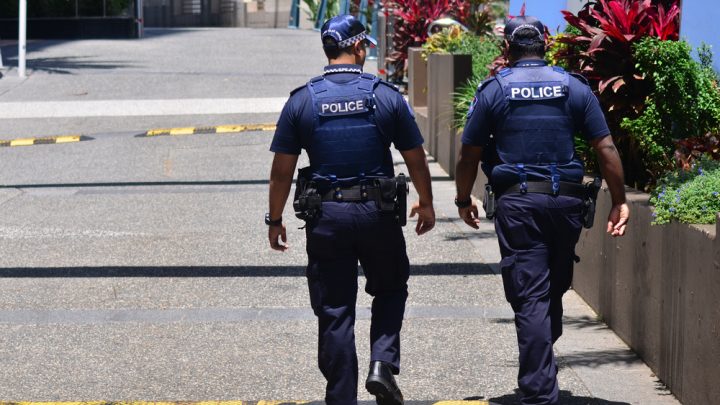 It can be scary to be charged with a criminal offence by police, but just because you have been charged, it doesn't mean you are going to be convicted or even that you will have to go to all the way to a defended hearing or jury trial.
Police officers are not legal experts and they often press charges based on little or not evidence, or ones that won't stand up to testing in the legal system.
With a strong defence, it is certainly possible to have charges dropped or reduced.
The office of the Director of Public Prosecutions (DPP) usually has ultimate responsibility for deciding whether or not more-serious criminal charges will be prosecuted to the full extent of the law.
However, under the current system, police normally do the initial investigation of suspects, and will arrest and charge them if they have a 'reasonable suspicion' that a criminal offence has occurred.
Once charged, minor charges will stay with the police service while more-serious charges will often be taken-over by the DPP.
In either case, the charges may be changed or withdrawn as the case goes along, which can unfortunately lead to lengthy delays and disruption, especially for serious offences.
This can also mean that although you have been charged with certain offences, these charges may change or the police or DPP may decide not to pursue them if you (or your lawyer) can show there isn't enough evidence or that you have a valid legal defence.
How do police decide what to charge?
Although police officers undergo some basic legal education as part of their overall training, their training is woefully insufficient when it comes to understanding the elements (or ingredients) of different offences and the way the legal system operates.
This frequently leads to errors and incorrect charges being pressed in the first place, as well as ignorant refusals to withdraw or change charges as the case goes along – which can cause lengthy delays.
For serious charges like sexual assault, commercial drug cases and murder, police may consult criminal lawyers before charging a defendant, but with more minor offences, they will normally decide the charges without any consultation.
After arresting a suspect, police can only detain them for a maximum of four hours before they are either required to charge them or release them from custody.
The Crime Manager and the DPP may provide legal advice to police officers on request before they press a charge.
If a serious charge is pressed, the case will be referred to the DPP who will decide whether or not to 'elect' to take the case over from police.
If the case is taken over, the DPP will look into whether the correct charges have been pressed, and whether there is enough evidence to substantiate the charges.
What happens when police lay the wrong charges?
The police decision to charge may be erroneous because:
there was no 'reasonable' suspicion that an offence took place,
there was no 'reasonable' suspicion that the person charged was the actual offender,
the defendant clearly had an obvious and valid legal defence, or
the charge was brought maliciously, in bad faith or otherwise improperly.
Equally, it may become apparent later in the proceedings that the charges cannot be substantiated for any one of a number of reasons, including:
there is insufficient evidence to prove the charges,
the police engaged in illegal conduct which would cause the evidence to be excluded (eg illegal search), or
the defendant has a valid legal defence.
The DPP may therefore decides to change, amend or withdraw charges brought by police.
A good criminal defence lawyer will be able to quickly identify problems in the prosecution case and push for the early withdrawal or reduction of charges, so that delays and associated expenses and stress are minimised.
Time and expense, not just delays
Pleading guilty to charges early on can reduce the amount of time taken for the matter to be finalised, but if the charges against you are wrong, it is not going to be in your best interests to plead guilty.
Police officers often charge people with a range of different offences instead of prioritising and picking the most relevant offence.
This can add to the time and expense involved in defending a case you're your lawyer will need to prepare written submissions and send them to the police or DPP pushing for charges to be dropped.
If more time was taken to decide charges, and they were determined by trained criminal lawyers instead of police officers, it is likely that there would be an improved rate of early guilty pleas, reducing the time for matters to be finalised and taking pressure off courts.
If you have been charged with a criminal offence, it's important to seek experienced legal advice as soon as possible.
A good criminal defence lawyer can make sure the charges against you are the most appropriate ones for the situation, and help you get them reduced or dropped if they are incorrect, or if there isn't enough evidence to convict you, or if you have a valid legal defence.
Receive all of our articles weekly