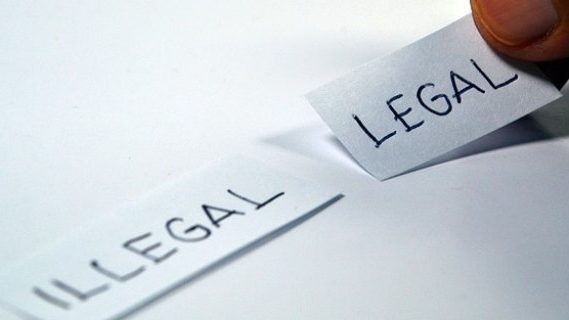 Judges in the United States take a special oath called the Code of Judicial Conduct as part of their training and initiation process, which is an essential prerequisite for presiding over court hearings. Cross County District Judge Joseph Boeckmann was no exception when he took the bench in 2009.
But in a dramatic fall from grace, Boeckman resigned after a special inquiry found that he traded sexual acts for reduced sentences during his six-year tenure.
The inquiry, conducted by the Judicial Discipline & Disability Commission, found that the judge had engaged in "conduct prejudicial to the effective and expeditious administration of the business of the courts", concluding that he misused his position and was therefore "unable to discharge the duties" of the judicial office.
The Commission found that, while presiding over cases involving male defendants, the judge would often give the defendant a hand-written note with his phone number on it. The note would indicate that the defendant could perform "community service" at the judge's home as part of a "substitutionary" sentence.
Court staff were unaware of how this "community service" was completed. In an unorthodox practice, Judge Boeckmann also contacted male defendants on their personal telephone numbers, or gave them his own personal contact details, before requesting a meeting to discuss "trash pick-up" requirements at either his office or home.
When his prey arrived, Boeckmann solicited sexual relations in exchange for reductions or full dismissals of their court cases.
In a letter sent to the judge this week, which prompted his resignation, the Commission warned that it would be recovering around 4,500 photos from his personal computer. The letter went on to say that the photos "depict young men, many naked, who are in various poses inside the judge's home and outside in his yard."
"There are numerous photos of naked young men bending over after an apparent paddling," the letter reads. "Please accept this as notice to not destroy [or] otherwise dispose of this paddle."
Boekmann originally denied the allegations, responding to the Commission's letter by saying the photographs were used "to corroborate participation in community service".
The ethics commission has now turned over its findings to local prosecutors, which may see Boeckmann facing criminal charges of his own.
Receive all of our articles weekly
Author
Sydney Criminal Lawyers
Sydney Criminal Lawyers®
is Australia's Leading Criminal Defence firm, Delivering Outstanding Results in all Criminal and Driving cases. Going to Court? Call (02) 9261 8881 for a Free Consultation.