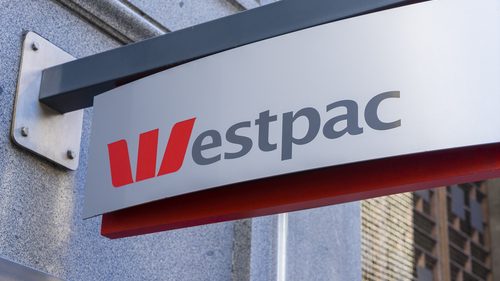 In the game of Monopoly, one of the Community Chest cards says: "Bank Error in Your Favour, Collect $200."
But, unfortunately, life is not always like Monopoly, as Sydney woman Christine Lee found out this week when she was arrested for allegedly spending $4.6 million credited to her by Westpac, in error.
The Story So Far…
An extraordinary glitch attached an unlimited overdraft facility to Ms Lee's personal bank account, which she opened around the time of her 18th birthday in 2012. Lee didn't actually start spending the money until two years later.
Police allege that between July 2014 and April 2015, Lee overdrew funds totalling more than $4.6 million.
Most of the money was spent on luxury items like penthouses, designer shoes and handbags, but police suspect that Ms Lee also siphoned money away – about $33,000 a week over a period of nine months, into other accounts.
Lee now faces charges of fraud and knowingly dealing with proceeds of crime.
Fraud in NSW
Section 192E of the NSW Crimes Act 1900 makes it an offence to obtain property belonging to another, or obtain any financial advantage or cause a financial disadvantage to another, where this is done dishonestly by any deception. The maximum penalty is 10 years imprisonment.
To be found guilty, the prosecution must prove beyond reasonable doubt that the defendant:
By deception, acted dishonestly, and
These actions created a financial advantage over another person's property, or caused them to suffer a financial disadvantage, and
The actions were intentional or reckless.
Ms Lee's case is unusual in that the glitch created an overdraft (loan) facility, rather than depositing money directly into her account, as is more often the case.
The prosecution will need to prove, among other things, that Lee's use of the facility was deceptive and dishonest.
Arrest
Ms Lee was arrested trying leave Australia to travel to Malaysia, where her parents live.
She is a biochemical engineering student studying here in Australia on a student visa, and if her visa is revoked, she may forced to fight her case from inside immigration detention.
While police have accounted for $1.3 million in various bank accounts, $3.3 million remains outstanding.
Although Lee was only recently arrested, police say they have been investigating her for some time, and that numerous attempts were made to contact her, without success.
In Court So Far
Ms Lee's defence lawyer told the court that police would have difficulties proving her spending was illegal. Local Court Magistrate, Lisa Stapleton apparently agreed:
"She didn't take it from them. They gave it to her," Ms Stapleton said. "It isn't proceeds of crime. It's money we all dream of."
Lee has been released on strict bail conditions that includes reporting to Ryde police twice a day and surrendering her passport.
The Case of Luke Moore
Ms Lee's case is similar to that of Goulburn man Luke Moore, who was also the recipient of an error, this time by St George bank.
Last year, Moore was found guilty of both fraud and dealing with proceeds of crime.
He had been receiving Centrelink payments when he first took advantage of a banking error enabling him to withdraw $1.8 million in 50 transactions from an overdraft account between 2011 and 2012.
Moore spent the money on fast cars – including a Maserati and Aston Martin – a power boat, paintings, jewellery, and various artworks including a signed and framed Michael Jordan shirt and photographs of Kylie Minogue.
In explaining his rags-to-riches tale, Moore told friends and family he had won the lottery.
Last April, Moore was sentenced to a minimum prison term of two years and three months. He lodged an appeal against the decision, and an application for Supreme Court Bail. Justice Peter Hamill ultimately granted bail, and Moore was able to walk free on strict conditions.
During the bail hearing, Justice Hamill pointed out the 'almost unique' nature of the case. He reasoned that while the offences were carried out over a long period of time, they were opportunistic; the result of a bank error, and that it was unlikely he would reoffend.
Only time will tell whether Ms Lee's fate will mirror that of Mr Moore.
Receive all of our articles weekly