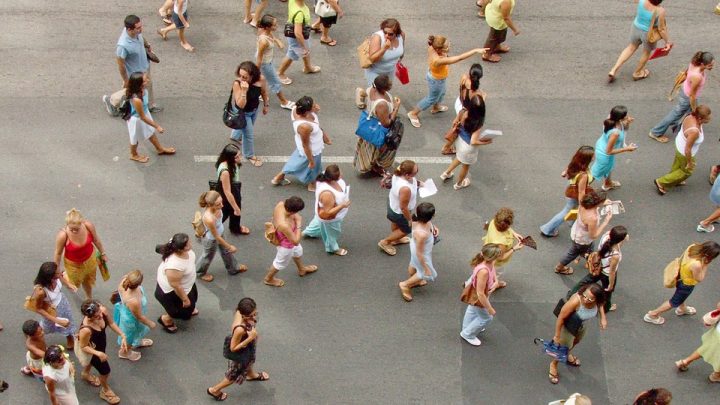 Around 4,000 people have taken to the streets of Sydney to protest local lockout laws.
Legendary Aussie rocker Jimmy Barnes also threw his weight behind the protest, pointing out that patronage at live music venues had dropped as much as 40 per cent since the lockout laws were introduced.
Barnsey produced a short video clip in support of the Government relaxing the laws, saying they are killing the live music scene and our city's vibrancy.
Sydney was once world-famous for its nightlife and entertainment. But hundreds of small businesses in Sydney's CBD and Kings Cross have been forced to close their doors as a result of lockout laws.
Other smaller cities have also been suffering. In Byron Bay, for example, popular night spotshave lost up to 60% of their business, many having to turn their businesses them into cafes and restaurants in a desperate attempt to turn a profit.
Impact on alcohol-related violence
But police say the laws are having a positive effect, significantly reducing the incidence of alcohol fuelled violence in the early hours of the morning.
However, research released by the Bureau of Crime Statistics and Research suggests the fall corresponds with an up to 80% drop in patronage in areas subject to the laws, pointing out that there has been a significant rise in violence in nearby suburbs such as the Casino district of Pyrmont.
The laws
Lockout laws were introduced across NSW in 2013 after a spate of one-punch attacks and a rise in alcohol fuelled violence in the Sydney CBD and Kings Cross.
They are intended to control the availability of alcohol late at night, and thereby make our streets safer late at night.
In the Sydney CBD, lockout laws are in force across the city's 'entertainment precinct' which includes parts of Surry Hills and Darlinghurst to The Rocks, and from Kings Cross to Cockle Bay.
Among other things, the laws prohibit entry into licensed premises after 1.30am, and the service of alcohol after 3am.
Licensees face fines of up to $11,000 and/or imprisonment of up to 12 months, as well as strikes under the Government's Three Strikes disciplinary scheme for failure to comply with the laws.
Independent review recommends relaxing laws
A recent independent review by Former High Court judge Ian Callinan released last month recommended easing the lockout times for live entertainment venues, and extending opening hours for bottle shops
Mr Callinan called upon the NSW government to relax the laws 'in an orderly way', in order to revive business and employment in affected areas.
Callinan's 151-page report was prepared after careful consideration of more than 1800 submissions. In it, the former judge says:
"I have formed the view that the two precincts at night were grossly overcrowded, violent, noisy, and in places dirty before the amendments, but that after them they were transformed into much safer, quieter and cleaner areas."
However, he also notes the laws have come at a great cost to our economy and reputation.
The NSW Government has undertaken to formally respond to the report by the end of the year, although premier Mike Baird says it will be tough to convince him to make any changes.
Image credit: inthemix.junkee.com
Receive all of our articles weekly
Author
Sydney Criminal Lawyers
Sydney Criminal Lawyers®
is Australia's Leading Criminal Defence firm, Delivering Outstanding Results in all Criminal and Driving cases. Going to Court? Call (02) 9261 8881 for a Free Consultation.