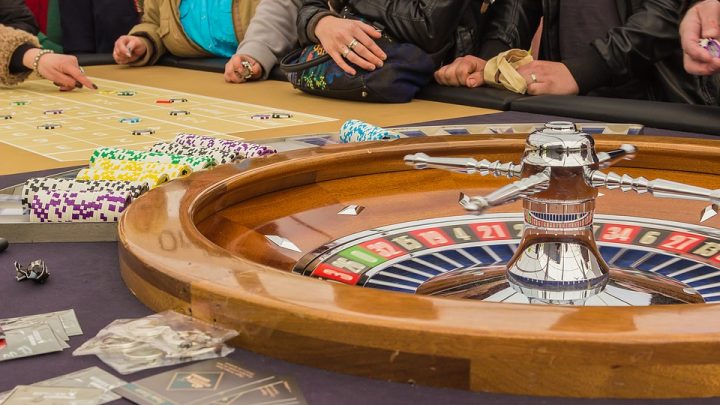 New figures released by the NSW Bureau of Crime Statistics and Research (BOCSAR) suggest a link between lock-out laws and an increase in violence at The Star Casino, with reported non-domestic assaults in the Pyrmont area increasing significantly since the laws were introduced.
Lockout exemption
Lockout laws were enacted in 2014, prohibiting patrons from entering pubs and clubs in Kings Cross and the Sydney CBD after 1.30am, and banning the sale of alcoholic drinks after 3am.
The Pyrmont area, which contains The Star, was exempted from the restrictions, resulting in increased patronage.
The Star paid over $320 million in state tax in in the 2014 / 15 financial year, an increase of $70 million on the previous year when lockout laws were not in place.
Criticism of Exemption
Several business groups slammed the government over The Star's lockout exemption, branding Premier Mike Baird, 'Casino Mike' for his cosy relationship with corporations behind the casino, and his seeming disregard for the effect on businesses in the Sydney CBD and Kings Cross precincts.
Tyson Koh, the head of anti-lockout lobby group Keep Sydney Open, believes the exemption is hypocritical and self-serving.
"We know these areas are hotbeds for assaults and self-harm, but they bring in too much money for the state government to want to curb," he said.
Mr Koh also criticised the decision to exempt The Star from 'three strikes' rules, which can strip businesses of their liquor licences. He points out that The Star has repeatedly failed to comply with licensing regulations, receiving 12 citations and fines for licence breaches during the 2013/ 14 year.
Response by The Star
Star Entertainment Group Chief Executive Officer, Matt Bekier, has defended the exemptions, claiming The Star is "one of the safest venues in the world." He denies the casino is a hotbed for assaults and other crime, saying that security has been ramped-up since the laws were introduced.
However, BOCSAR figures suggest that, in the last two years, alcohol-related assaults in Pyrmont rose by a whopping 46 per cent.
Assault Statistics
According to BOCSAR, the casino experienced an average of 6.3 reported assaults per month in 2014 – up from 3.5 per month in 2013.
There were 75 reported assaults in that year (2014) – triple that of Sydney CBD nightclub 'Ivy', which was named the state's most violent venue in 2014, receiving several citations and trading hour restrictions.
2016 statistics suggest there were two extra reported assaults per month in the casino precinct over the past year alone; 73% of which were determined by police to be 'alcohol related'.
The figures support arguments that the exemptions may be more about revenue protection than safety and fairness.
Receive all of our articles weekly
Author
Sydney Criminal Lawyers
Sydney Criminal Lawyers®
is Australia's Leading Criminal Defence firm, Delivering Outstanding Results in all Criminal and Driving cases. Going to Court? Call (02) 9261 8881 for a Free Consultation.