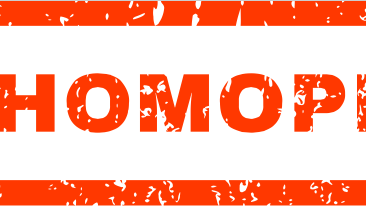 Reports have emerged of rampant homophobia within the NSW Police Force, signified by the targeting, bullying, harassment and belittling of homosexual employees.
Former Senior Constable, Christian McDonald, and three serving officers, Christopher Sheehy, Shane Housego and Steven Rapisarda are taking the NSW Police Force to the NSW Civil and Administrative Tribunal (NCAT) and the NSW Anti-discrimination Board on allegations they were targeted for 'random' drug tests due to their sexual orientation.
The men, based at Newtown Police Station, all received phone calls from a Detective Senior Constable working for the Police Professional Standards Command, advising that they had been the subject of an anonymous complaint. They were all required to undergo drug testing as a result. The men complied and all passed the tests.
Although sharing a common sexuality, none of the men had any regular contact with each one another, making it extremely unlikely that the tests were 'random' nature of the drug tests. The lawyer representing the men is arguing that the tests were carried out for no other reason than their homosexuality:
"While they're all gay men, none of them were friends or socialised together. Nothing gave rise to even a suspicion that they were going out and taking drugs either separately or together. It was only after they had each been tested that they communicated with each other and realised something was amiss".
History of discrimination
The men say they have experienced workplace discrimination on a number of previous occasions. In 2013, Officer Macdonald fell over on the way to work, suffering serious injury which required hospitalisation. He alleges that after returning to work, his manager said:
"You should be used to having your head down, arse up, in concrete".
The Officer further alleges that after requesting leave for his same sex marriage anniversary, he was told by another superior that "same sex marriage is not ok with me, it disgusts me".
And this is certainly not to first time the NSW Police Force has faced allegations of bullying their own.
Bullying their own
In 2015, removalist Rickey Caton and his mate Adam Antram were subjected to a roadside stop in their green Holden Commodore, after reports of a violent home invasion in the Queanbeyan area.
Mr Caton says that Senior Constable Todd Finnegan pulled him from the vehicle and forced him to the ground, then aggressively handcuffed him whilst Constable Patrick Hicks shoulder charged Mr Antram into a wall, rendering him unconscious.
The men were initially charged with assaulting police, but in court, a completely different version of events emerged. Senior Constable Lucie Litchfield, who was present at the scene, testified that the accused men had in fact complied with all police directions, and did not assault the officers as alleged or at all. She said her colleagues were the aggressors, manhandling and assaulting the men.
The inconsistency led to the charges being withdrawn. But Ms Litchfield's decision to tell the truth created a "tense and horrible atmosphere" at work. She told the court:
"I've been excluded and spoken badly about and have heard things spoken about me behind my back. Senior Constable Finnegan won't speak to me at all – actually won't even look at me."
The incidents suggest a culture of discrimination and bullying within the NSW police force, with officers who are different or who won't lie to protect their own facing harassment and exclusion.
Image credit: Illawarra Mercury
Receive all of our articles weekly
Author
Sydney Criminal Lawyers
Sydney Criminal Lawyers®
is Australia's Leading Criminal Defence firm, Delivering Outstanding Results in all Criminal and Driving cases. Going to Court? Call (02) 9261 8881 for a Free Consultation.