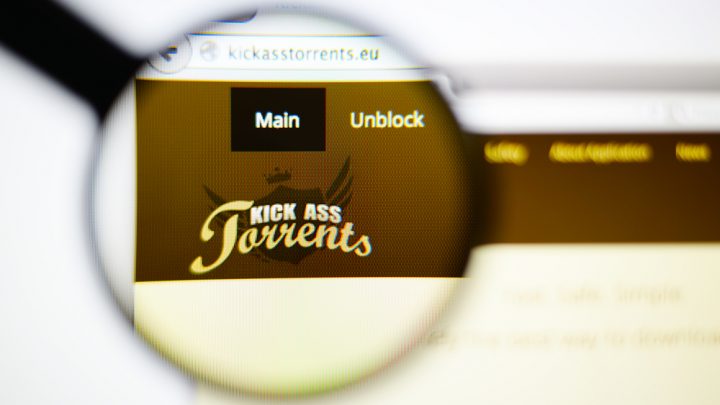 The man behind a popular file-sharing site is the subject of criminal charges in the US for copyright infringement and money laundering.
30-year-old Ukrainian, Artem Vaulin, is alleged to be the mastermind behind Kickass Torrents or 'KAT'.
Vaulin has been arrested in Poland, accused of distributing over $US1 billion worth of illegally copied content.
"In an effort to evade law enforcement, Vaulin allegedly relied on servers located in countries around the world and moved his domains due to repeated seizures and civil lawsuits", said Assistant US Attorney General Leslie Caldwell.
"His arrest in Poland, however, demonstrates again that cybercriminals can run, but they cannot hide from justice."
Sharing Files via BitTorrenting
BitTorrenting is an easy way of sharing large files over peer-to-peer networks.
It is used by millions every year to pirate movies, television shows and music.
Kickass Torrents
KAT is said to be the world's largest single source of pirated data – containing thousands of films, video games, television programs, music and other digital media.
According to the US Justice Department, it is the 69th most visited website on the internet, with an estimate value of $US54 million and annual advertising revenue in the range of $US12.5 million to $US22.3 million.
Criminal Charges
The US has applied to extradite Vaulin to face charges filed in a Chicago Federal Court.
Vaulin's bank accounts have already been frozen, and applications have been made to seize his assets and seven domains associated with KAT. Law enforcement authorities say they were able to track and identify Vaulin from records provided by Apple on his iCloud account.
Vaulin is not the first to be targeted for file sharing, with those allegedly behind Napster and Megaupload already subjected to criminal proceedings. The founder of Megaupload, known as Kim Dotcom, is currently fighting extradition to the US with allegations that his site has cost film and record companies more than $US500 million in revenue.
"Copyright infringement exacts a large toll, a very human one, on the artists and businesses whose livelihood hinges on their creative inventions," US attorney Zachary Fardon said.
"Vaulin allegedly used the internet to cause enormous harm to those artists."
File Sharing Will Never Die
Just a few days after KAT was shut-down, a number of clone sites popped up to take its place. One of those sites, KAT.am., claims to be:
"… hosted on multiple cloud servers to prevent blockade, and the hosting information is well hidden behind Cloudflare."
The administrator of another clone site says it is hosted:
"on a pool of self replicating cloud servers", which means it builds copies and backups of itself with the latest server IP addresses.
Australia
Australia has one of the highest rates of illegal downloading in the world per capita, partly due to the exorbitant prices demanded for digital media and the lack of viable paid alternatives.
For the Season 6 premier of Game of Thrones, for example, Australia was responsible for 12.5% of all worldwide illegal downloads within 12 hours of the episode's broadcast.
Combating File Sharing
A June 2016 report suggests US file-sharing has been declining in recent years, partly due to a rise in viable paid streaming options like Netflix and Amazon Video.
In 2016, Netflix represented 35.2% of traffic on North American fixed networks, with Amazon Video making up another 4.3%. Meanwhile, BitTorrent activity made up less than 5% of total daily traffic in North America.
This suggests that viable and affordable paid options may result in a fall in illegal downloads – which is something to be considered locally if Australia is serious about combating piracy.
Receive all of our articles weekly
Author
Sydney Criminal Lawyers
Sydney Criminal Lawyers®
is Australia's Leading Criminal Defence firm, Delivering Outstanding Results in all Criminal and Driving cases. Going to Court? Call (02) 9261 8881 for a Free Consultation.