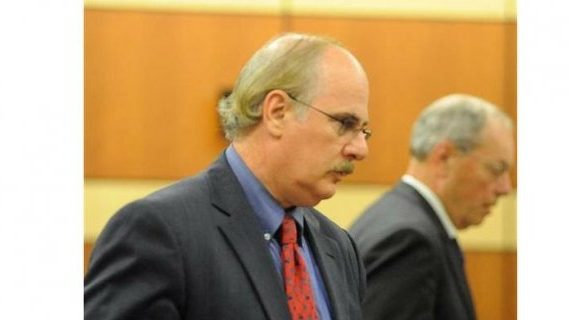 A lawyer in the US has been sentenced to 12 years in prison and permanently disbarred from practising law after using hypnosis on his clients to sexually gratify himself.
Attorney Michael Fine was caught in a police sting initiated by one of his clients, who felt something was terribly wrong about their meetings together.
Hypnosis
The client had no clear memory of the meetings, apart from feeling a foggy haze and vaguely recalling discussions about custody proceeding relating to her recent divorce. However, she did notice that her clothes and underwear was disheveled after the meetings.
She then recorded the meetings, resulting in the discovery that the meetings with her lawyer were "sexually charged". During one conference, the lawyer repeatedly asked her to bring a vibrator to their next meeting. He ended the meeting by saying:  "You'll only recollect what we were talking about your case until we see each other tomorrow. Do you understand?"
The woman remembered none of the encounter, but took the tape to police who then set her up with a microphone and video recording device for her next meeting.  As soon as the conference started and Fine put the woman into a trance, Police arrested him.
It has been reported that around 30 women originally came forward with similar experiences with Mr Fine – some with better recollections than others.
One of them alleges the lawyer said he was introducing her to "mindfulness and meditation", as he instructed her to breathe deeply in a chair while he hypnotised her.
Plea deal
Fine was originally charged with a whole host of charges, including rape, attempted rape, kidnapping, attempted kidnapping, attempted sexual battery, gross sexual imposition, attempted gross sexual imposition, possession of child pornography and engaging in a pattern of corrupt activity.
However, he ultimately pleaded guilty to five counts of kidnapping and one count of attempted kidnapping. All charges were particularised as having a sexual motivation.
Fine admitted to using hypnosis to control six women and forcing them to tend to his sexual desires against their will. In addition to his prison sentence, he has been classified as a Tier 2 sexual offender, meaning he'll have to register as a sex offender every 180 days for the next 25 years.
Receive all of our articles weekly