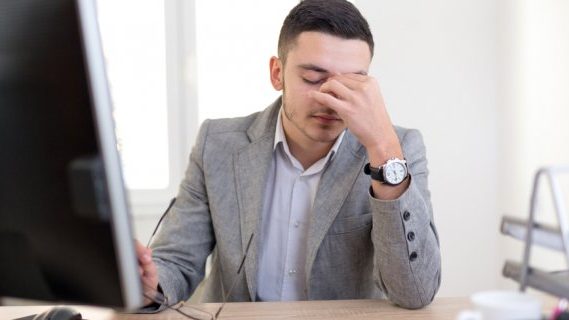 Being a lawyer is not as easy as some people might think.
It is a job that, like many others, can be intellectually, physically and emotionally challenging.
The job of a criminal defence lawyer requires long hours, a gruelling workload and pressures coming from every direction.
It involves a wide range of tasks, including carefully and accurately examining several-thousand page briefs on a regular basis, drafting complex applications and submissions, taking witness statements, arranging all sorts of reports, undertaking necessary administration and, of course, performing difficult court work where an individual's liberty is on-the-line.
It also requires daily communications with a range of people who are under great stress themselves including those accused of committing criminal offences, their families and a range of professionals such as police, the DPP, mental health professionals, courts and various experts.
Lawyers and others involved in the criminal justice system are often advised to remain emotionally detached from their work, but this can be impossible for anyone with a beating heart – and the legal profession has notoriously high rates of depression and other mental health problems.
In serious cases, the nature of the work may cause professionals to experience what is known as 'vicarious trauma' – where they develop a mental condition purely as a result of their exposure to the stresses of criminal cases.
In some instances, vicarious trauma may even affect those who are not heavily involved with the preparation of the case itself – such as interpreters and witnesses.
What is Vicarious Trauma?
Vicarious trauma refers to an 'internal transformation' experienced by professionals who come into contact with disturbing situations, information or materials.
The term was first coined in the 1970s after emergency service workers began showing symptoms similar to those of trauma victims who they had assisted, but it has more recently been observed in the legal profession, as well as those who provide assistance in court, such as interpreters and witnesses.
Those involved in the criminal justice system may be required to hear evidence from the victim or the accused, including those who have been exposed to a wide range of traumatic experiences such as childhood sexual abuse, drug addiction and domestic violence.
They may also be required to view confronting material and gruesome evidence in serious criminal cases, including photos of crime scenes and serious injuries.
They may additionally be under great pressure to fight for justice for a genuine victim or innocent accused.
The cumulative impact of this exposure can manifest itself in symptoms such as anxiety, depression, de-personalisation and insensitivity to violence and abuse.
Lawyers, police, researchers and mental health workers have all been found to experience high levels of vicarious trauma.
One American study found that out of 105 judges working in criminal, family and children's courts, 63% experienced symptoms of vicarious trauma, with female judges being especially vulnerable.
What Should Be Done?
Some of our previous blog posts have described the mental health issues faced by legal professionals.
In recent years, there has been a push by lawyers and professional bodies such as the Law Society of New South Wales to recognise the susceptibility of legal professionals to mental illness and to implement measures to address these issues.
For criminal lawyers who have to deal with serious cases on a daily basis and work relentlessly to get the best result for their clients, it can be difficult to avoid empathising with many clients' experiences.
Those who have researched the impact of vicarious trauma on legal professionals have called for increased training of lawyers to deal with interpersonal relationships with clients.
That training would include educating lawyers about post-traumatic stress disorder and how to best interview clients who have suffered traumatic experiences in order to develop personal boundaries.
Researchers also emphasise the necessity of teaching legal professionals about monitoring and self-care techniques to appropriately deal with symptoms of mental illness before they fully manifest.
Others suggest that employers should provide organisational support to professionals working in fields associated with high levels of vicarious trauma, such as ensuring that they are exposed to a diversity of cases and clients, rather than simply dealing with particular types of traumatic cases.
Employers are also encouraged to maintain an open door policy whereby employees feel free to discuss their concerns without fear of judgment or stigmatisation.
For interpreters who are frequently called on to assist in criminal matters and translate the traumatic experiences of others, the dangers are also significant. And research has shown that interpreters who experience vicarious trauma are more prone to make mistakes or misinterpret dialogue, which may potentially result in a miscarriage of justice in serious cases.
Bodies that accredit interpreters, including NAATI, have been called upon to provide information and training to interpreters with a view to reducing the potential impact of vicarious trauma.
But although those exposed to the justice system are prone to mental health conditions associated with vicarious trauma, sufferers may be ashamed to admit the problem and seek help – fearing that they will be viewed as weak and incapable of performing to a high standard.
It is hoped that recent initiatives will start changing such attitudes so that lawyers and other professionals can get the support they need.
Receive all of our articles weekly