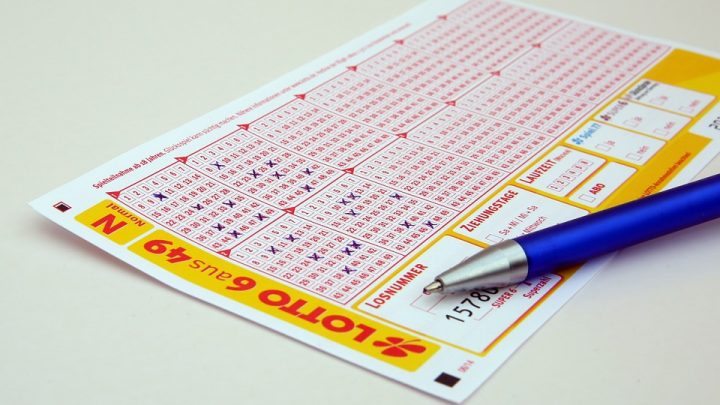 They say money can't buy you happiness. That certainly appears to be the case for two Sydney factory workers embroiled in a courtroom battle over a multi-million dollar Lotto win.
$40 million is at the heart of a dispute, which involves a 15-employee syndicate who won Lotto's Mother's Day Powerball draw.
In the wake of the monumental win, the employees made plans for the future, but their good spirits soon turned sour when an accusation emerged that one employee had been unfairly left out of the prize pool. The case is now before the New South Wales Supreme Court.
Brendan King, the production manager at the Liverpool factory, claims to have been a paid up member of the syndicate for the past four years.
But registered ticket holder, and syndicate leader, Robert Adams has told the court that in January, the original syndicate was disbanded and a new one created, and Mr King was not part of the new syndicate.
Allegations have also emerged that Mr Adams' son, who is not a company employee, has somehow made it onto the winner's list.
Brendan King stands to lose $2.69 million dollars – his share of the winnings – if the court finds he was not part of the syndicate. King's disputed share has been frozen until the case is resolved, but it's understood that Lotto handed over the remainder of the winnings earlier this week, and other syndicate members have since been paid out.
The Supreme Court Justice said more factual evidence is required to determine whether Mr King was 'in or out' of the syndicate at the time of the win, and the case is due back in court next month.
Some of the factory workers are said to be extremely upset that Mr King was left out of the winning group, and that their company loyalty has been tested. One employee is said to have resigned as a result of stress over the matter, and workplace morale is said to be low despite over a dozen colleagues becoming instant millionaires.
This is not the first time a winning syndicate has affected camaraderie between workmates. Last year, the story of Gary Baron, who was accused of cheating fellow workers out of more than $16 million in a Lotto windfall, captured the attention of the nation and made headlines for weeks.
If you play syndicate Lotto, perhaps the best way to avoid problems is to transfer funds to the syndicate leader together with a description of the payment, rather than paying in cash, and obtain a copy of the Lotto ticket which is signed by the syndicate leader.
Receive all of our articles weekly