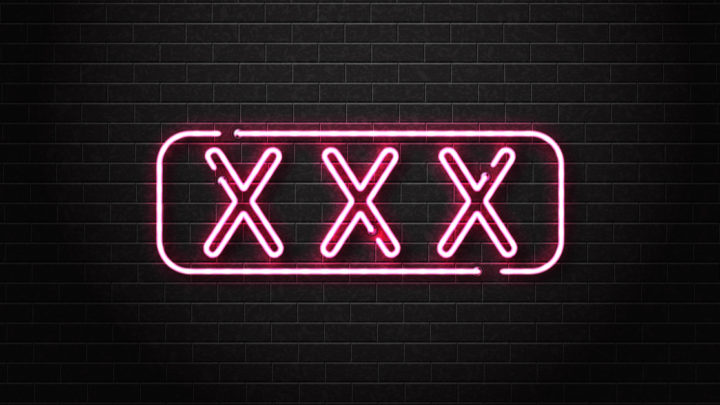 According to some estimates, around three quarters of men (76%) and over one-third of women (41%) regularly view pornographic material.
However, there remains one place where consumption of porn is strictly prohibited: prison.
Pornography is currently banned across Australian prisons, but there are many who believe that allowing the material could go someway towards easing tensions and aggression behind bars.
Pornography as Contraband
All prisons across Australia have a long list of items consider contraband, for which hefty penalties apply.
In NSW a range of items are banned including drugs, alcohol, tobacco, syringes, mobile phones, computers and various other goods.
The NSW Justice Families Handbook explains that pornographic magazines are not allowed to be possessed in prison, nor brought in or sent to inmates.
A maximum penalty of 2 years imprisonment and/or a fine of $2,200 applies to those who deliver or bring illegal items into prisons, or who attempt to smuggle items out of prisons.
Visitors caught trying to bring illegal items into prisons can also be banned from visiting their loved ones for up to two years.
Watching pornography online via a contraband phone also carrier a serious risk.
Any inmate found in possession or a mobile phone, or any part of a mobile phone, including a SIM card or charger, faces a maximum penalty of 2 years imprisonment and/or a fine of $5,500 under section 27DA of the Summary Offences Act 1988.
A Question of Human Rights?
As surprising as it sounds, the question of prisoner access to pornography has been subject to a number of legal challenges internationally.
In 2001, UK serial killer Dennis Nilsen sought to challenge a decision of the Prison Governor denying him access to Vulcan, a gay porn magazine as well as a number of other LGBT publications, through an application to the European Court of Human Rights.
The claim was made on the basis of two Articles of the European Convention on Human Rights:
Article 3 which protects against inhuman or degrading treatment of prisoners; and
Article 14 which protects against discrimination.
Nilsen's application was refused by a single judge concluded that his lawyers had failed to establish that a breach of human rights had occurred or that the prohibition on pornography was applied in a discriminatory way.
The idea that Nilsen was successful in his bid has become something of a 'human rights myth', widely reported in the media by those critical of human rights courts. However, Nilsen failed at the very first hurdle and was denied access to pornographic material. He died in 2018.
The quest for access to pornography certainly isn't limited to the UK.
Last year, an Iowan judge partially upheld a claim by a number of inmates that a broadly worded prison porn ban infringed upon their First Amendment rights under the US Constitution.
The judge didn't set aside the ban in its entirety, but did allow for 'non-sexually explicit depictions of nudity' to be accessed by prisoners.
This has followed a series of failed attempts by prisoners in other US states to fight prison porn bans, which claims recently rejected in Connecticut and Michigan.
The case for porn in prisons
There is a case to be made for prisoners to have access to pornography.
In a 2016 article advocating for inmates to be given access to the internet, Dean of Swinburne Law School Professors Dan Hunter and Mirko Bagaric responded to concerns that inmates would use access pornography over the internet by remarking:
Prisoners in some jurisdictions already have (limited) conjugal visits. Logically, and emotively, if prisoners can have sex, it is illogical to deny them the capacity to watch sex.
Indeed, anecdotal reports suggests that a thriving underground market of contraband pornography already exists in Australian prisons. This calls into question any claimed 'success' of current policies.
Access to pornography by inmates is allowed in some parts of the world. For example, inmates in Antwerp have access to the internet in their cells via a system called PrisonCloud, which allows adults films to be purchased and streamed.
The system allows for officials to control of the kind of adult content inmates are permitted to access.
And there is research to suggest that providing access to pornography could reduce aggression and even the sexual assaults within prison.
Indeed, recognising that inmates have the same needs and desires as members of the general population, and accommodating for those needs, could leave them feeling less stigmatised, alienated and suppressed, and ultimately promote rehabilitation.
Receive all of our articles weekly
Author
Jarryd Bartle
Jarryd Bartle practised as a criminal defence lawyer before moving on to specialist consultancy. He has written for several publications including The Guardian, VICE and The Conversation, covering a range of criminal justice-related topics.