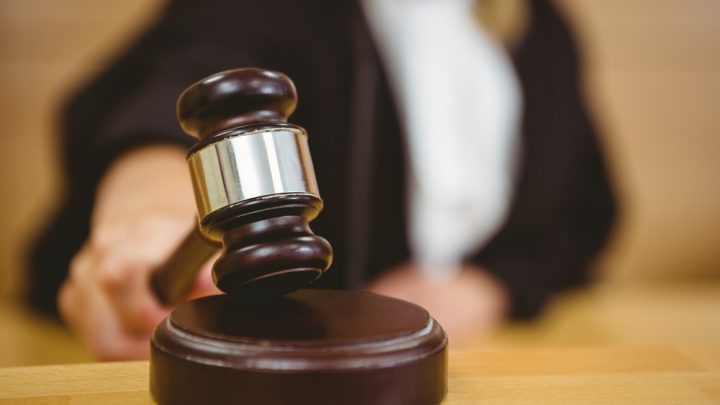 When police arrested and fined 27-year-old Sydney drag queen Aaron Manahan – AKA 'Aaron Manhattan' – for urinating in public, he decided to make light of the situation by playing what he thought would be a harmless prank.
The day after the incident, Mr Manahan posted a photo of the arresting officer on a gay dating site called 'Scruff,' together with the caption:
'Captain Moonlight. Stunning redhead with Tazer.'
The post was deleted less than a day after it was published.
But what was intended as a laugh quickly turned ugly; Manahan was repeatedly harassed by police, who attended his house on several occasions demanding his phone.
Mr Manahan's Case
Police claimed that Mr Manahan showed them his phone and admitted taking the photo and publishing the post, allegedly stating, 'He [the officer] took a photo of me – so I took a photo of him. I was just drunk, it was stupid, I didn't mean any harm.'
Police said that Mr Manahan refused to sign a police notebook statement on the basis that he had been up all night and needed sleep.
The officer who took the statement, Detective Senior Constable Dane Healey, then went back to Newtown Police Station where he discussed the matter with his colleagues, before charging Mr Manahan with the Commonwealth offence of 'using a carriage service to menace, harass and offend.'
Police then returned to Mr Manahan's home and asked him to participate in a recorded interview. Mr Manahan rightfully refused. According to Manahan, things then took a turn for the worse, with officers attending his address four days in a row demanding to see his phone. Mr Manahan said:
'They became really angry. Then they demanded my phone. When I said no, they threatened to break the door down and bring in the riot squad. I was terrified … so I gave them the phone.'
He decided to defend his case, and a Downing Centre Magistrate dismissed the charges after finding that police had acted unlawfully.
Senior Police Officer 'Unaware' of the Law
The police case rested on the notebook statement – but as Mr Manahan had never signed it, police were unable to use it in Court.
Downing Centre Local Court Magistrate Janet Wahlquist questioned why the Senior Constable had failed to record the admission in accordance with section 23V of the Commonwealth Crimes Act, which states:
'If a person who is being questioned as a suspect (whether under arrest or not) makes a confession or admission to an investigating official, the confession or admission is inadmissible as evidence against the person in proceedings for any Commonwealth offence unless….
If the confession or admission was made in circumstances where it was reasonably practicable to tape record the confession or admission–the questioning of the person and anything said by the person during that questioning was tape recorded…'
The section also provides avenues for police to record statements in writing, as long as they are read out and the defendant is given the opportunity to correct any errors or omissions. The defendant must also be provided with a copy of the statement.
But it soon became apparent that Senior Constable Healey had not taken any of these steps, with the following exchange taking place during cross-examination:
Mr Manahan's lawyer: 'If you were considering that possibly, you were going to charge him with this particular offence, did you turn your mind to the fact that you should record admissions?'
Senior Constable Healey: 'No I didn't…I did not know the rules of evidence in relation to the criminal code at that stage. I believed at the time I was following the rules of the [NSW] Evidence Act … I wasn't aware there were other rules for the Criminal Code.'
Magistrate Wahlquist was left 'unimpressed', remarking that the officer and his colleagues had displayed a 'lack of knowledge' of the law, and 'should have known' their basic obligations when taking statements.
Her Honour noted that both attending officers were carrying iPhones at the time – and could have easily recorded the conversation on those devices.
After the outcome, a police spokesperson stated:
'While it is rare for an officer in this state to use that specific federal legislation, it is likely that having done so could well have led to a different outcome at court.'
While Mr Manahan is relieved, he is still feeling the sting of fighting for justice, telling the media: 'I had to scrape together $5000 on a lawyer and barrister to defend myself. Trust me, that is a lot of drag shows.'
It does not appear that Mr Manahan's lawyers made an application for legal costs on behalf of their client, which they were certainly entitled to do given the failure by police to follow the law.
Receive all of our articles weekly