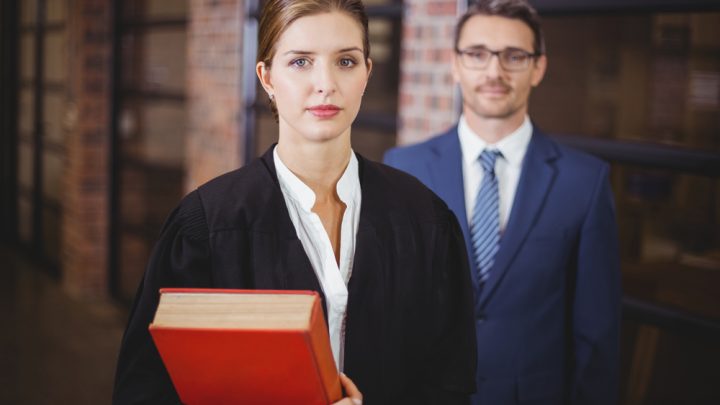 Several weeks ago, the media was alive with stories about gender inequity in the workplace.
It's a debate that surfaces often – and almost always around International Women's Day.
There's also a lot of rhetoric floating around, such as females are "better educated, but significantly less paid", which makes many women feel aggrieved when it comes to their perceived value in the workplace, and justifiably so.
There are several factors which may help explain the gender-based pay gap in Australia – including the fact that many women take a hiatus or reduce their workload to raise families, and in more than 60% of cases, end-up caring for sick or elderly relatives if the need arises. Indeed, both scenarios can significantly impact upon a woman's ability to commit to uninterrupted full-time work.
But regardless of the rhetoric and reasons, there is no question that a significant pay gap still exists.
We've known this for a long time, not only from surveys based on number crunching, but also from listening to anecdotal accounts from women who experience it in real life.
Barristers have the biggest gender pay gap
A recent Australian survey into gender-based pay disparities suggests that the occupation with the biggest difference is barristers.
Indeed, the survey found that female barristers have a long, long way to go in closing the salary gap on their male counterparts.
While previous studies have drawn on data from three sources: The Australian Bureau of Statistics, Census Data and information from Workplace Gender Equity, this new report is based solely upon declared taxable income.
When men and women file their tax returns with the ATO each year, they are sorted into 350 occupational categories.
According to an analysis of 2013-14 raw figures by the principal research fellow at the Australian National University, Ben Phillips, men earn more than women in 336 of those 350 occupations.
The jobs with the most significant pay gaps are in the finance, medical and legal sectors.
Few women at the top
According to the research, the average male barrister declares a taxable annual income of $169,000, while the average female barrister declares just $60,000 – a whopping gender pay gap of 184 per cent.
After adjustments are made for hours spent on the job – with male barristers working an average of 44 hours per week, compared to 37 hours for female barristers – the gap shrinks to 141 per cent, but remains the biggest gap of any Australian occupation.
The study noted that it is rare for women to enter the top ranks – nine out of ten 'silks' (or 'Senior Counsel' / 'Queen's Counsel') being men.
This, of course, begs the question, why there aren't more women at the top?
The job of a lawyer is one of the most demanding around, with very long hours, heavy workloads and extremely high stress levels – which some believe is best suited to a primary income earner, who is most often a male, rather than a person with responsibilities at home. This, it is said, can in some cases hamper the efforts of women who strive for the highest echelons of the profession.
And as ABC Broadcast journalist Annabel Crabb explains in her book, The Wife Drought, often, regardless of the job, it is often more difficult for female professionals to find a male partner who is prepared to fill the 'domestic role', than it is for a career-oriented male professional to find a female partner who is prepared to do the same thing.
However, there is a strong argument that sex discrimination against women in a profession traditionally known as a 'boys' club' plays a significant role in the disparity.
Closing the gap
The legal profession should be ensuring that females with aspirations are adequately supported in their career goals, with appropriate opportunities and inspiring, helpful mentors.
We must also ensure that workplace cultures and professional networks don't operate with out-dated stereotypes that exclude women.
Many choose to join the legal profession out of a desire to promote fairness and justice – but what the figures display is neither fairness, nor justice.
The fact that barristers top the survey suggests we are doing too little to promote gender equality in the profession.
Cultural and practical changes need to be implemented to improve upward mobility for women in the legal profession, because it is not fair that females pocket significantly less money for doing the same work as a man.
Receive all of our articles weekly