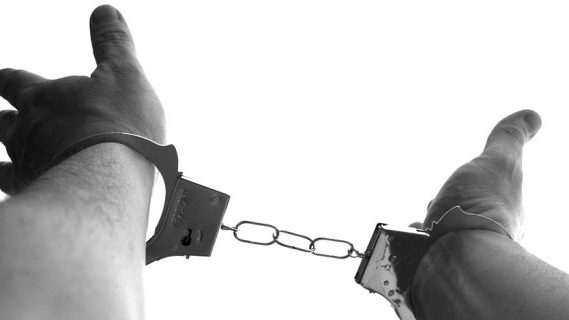 Blake O'Connor and Ugur Nedim
A review of NSW case law suggests that all three cases of false imprisonment contained in published case reports in 2016 have resulted in judgments against police.
One of those cases involved Thomas Hamilton, a 68-year old man who successfully sued police for unlawful arrest, battery and malicious prosecution after a night out turned into violence.
Mr Hamilton enjoyed a Sydney Harbour cruise before catching a taxi into the city. Upon arriving, the taxi driver signalled to police that Hamilton had been causing trouble.
Hamilton was approached by Senior Constables Mildenhall and Liebrand, who grabbed him by the left arm, swung him into a concrete wall and later performed a 'leg sweep' which knocked him to the ground and fracturing his ribs. Hamilton also sustained severe facial bruising as a result of the assault.
The incident was captured on CCTV footage.
Both a local internal police investigation and the Police Integrity Commission cleared police of all wrongdoing.
Armed with the footage, Mr Hamilton took his case to the Supreme Court of NSW, which delivered its judgment last week.
During the hearing, Justice Campbell was highly critical of the police conduct and the reliability of sworn testimony given by the officers, finding that:
"Senior Constable Mildenhall has deliberately reconstructed a version of events from repeated viewing of the CCTV footage for the purpose of exculpating himself from any wrongdoing".
The judge was especially critical of the aggressive manner in which police handcuffed Hamilton as he lay motionless and seriously injured on the ground, posing no danger at all.
The NSW Police Force was ordered to pay Mr Hamilton $582,000 in damages plus his legal costs – money that will ultimately come out of the pockets of NSW taxpayers.
Other reported cases
Two other reported cases have led to verdicts in favour of plaintiffs this year.
In Smith v The State of NSW, the NSW District Court awarded a man $39,858 after he was unlawfully arrested by NSW police officers who made no enquiry as to the man's innocence or guilt. Instead, they arrested him on sight without asking basic questions. The court noted that:
"When, at the request of his wife, the plaintiff presented himself at the front door he was immediately arrested on being sighted by Senior Constable Tye … for reasons that will be made clear I consider that it was the plain intention of the arresting officers that the plaintiff be immediately arrested, detained and transported to a police station for matters ancillary to that arrest."
And in SB v The State of NSW, the District Court awarded $21,662 to a man for malicious prosecution, wrongful arrest and false imprisonment after police arrested him over an alleged domestic violence incident without proper cause.
It is important to note that many more cases than this are settled out of court without reaching a final hearing, or are otherwise unreported – costing the NSW taxpayer millions of dollars every year.
For instance in 2012, NSW taxpayers forked out over $5,000,000 because of police brutality and other forms of misconduct.
Indeed, upwards of 3,000 complaints are made against police to the NSW Ombudsman every year, only a small fraction of which end up being litigated.
Receive all of our articles weekly
Author
Sydney Criminal Lawyers
Sydney Criminal Lawyers®
is Australia's Leading Criminal Defence firm, Delivering Outstanding Results in all Criminal and Driving cases. Going to Court? Call (02) 9261 8881 for a Free Consultation.