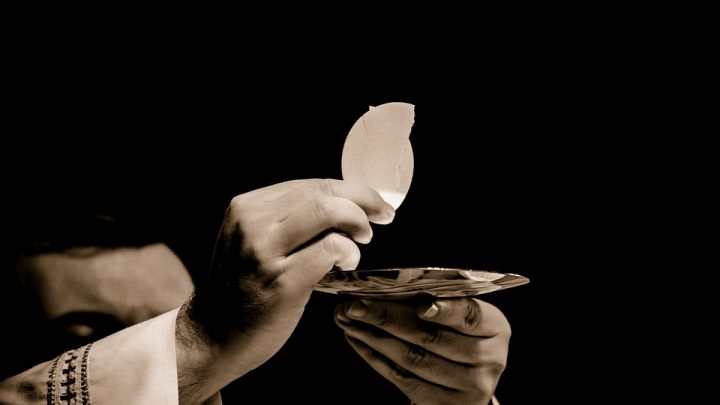 By Blake O'Connor and Ugur Nedim
The Royal Commission into Institutional Responses to Child Sexual Abuse continues to make damning revelations against current and former Catholic priests.
Former priest, John Joseph Farrell, was the subject of numerous child sexual assault allegations during his many years with the Church.
Mr Farrell worked as a priest in locations throughout Australia from the 1980's. He has been the subject of repeated inquiry and investigation during the Royal Commission, leading to disturbing revelations about both his own conduct, and the failure of the Church to properly deal with the reports against him.
Farrell was sentenced in May to a minimum of 18 years imprisonment for 79 offences against 12 victims. But despite his ongoing abuse of at least a dozen children, the Church has been accused of neglecting to deal with the priest and taking little action against him.
Church failed to take action
Father Brian Lucas, now national director of the Catholic Mission, spoke with Mr Farrell about reports of sexual abuse made against him as far back as the early 1990's, but failed to refer the matters to police.
That failure is generally consistent with the Church's historical response to reports of child sexual abuse. According to Bishop Bede Heather, the Church did not see such acts as a crime in the strict sense, but more as a 'moral failing' on the part of its priests.
To make matters worse, when confronted with these allegations by Bishop Manning, Farrell is alleged to have replied: "I don't know what you are on about, these kids came looking for it, and they enjoyed it".
Despite that statement, it wasn't until 2005 that Mr Farrell was finally de-frocked – some two years after the Church's own internal report labelled him as a long term serious risk.
Request for Loan
In 1998, Mr Farrell wrote to the Armidale branch of the Church requesting a loan of $25,000 on the basis that he had not been funded for a number of years. This coincides with a time when one of his victims had allegedly requested money to keep quiet.
The brazen nature of Farrell's request is, in the eyes of many, reflective of the Church's general attitude towards child sexual abuse, and its active role in ensuring such matters remained behind church doors. Father Richard Gleeson, who worked as an assistant priest with Mr Farrell in 1984, told the Royal Commission:
"Nothing is formal. There's no management processes. I mean, I'm deeply ashamed about it now, but back then it was just so casual".
Religious privilege
A legal dilemma arises when priests are given confessions by other priests.
Under section 127 of the Evidence Act a person 'who is or was, a member of the clergy of any church or religious denomination is entitled to refuse to disclose a religious confession made to him or her, unless the confession was made for a criminal purpose'.
The section affords some priests protection to religious bodies from failing to report sexual misconduct to police. However, that section has been found to be limited in its application, with information coming from sources other than confessions falling outside its scope..
The impact of the Royal Commission on future abuses remains to be seen.
Receive all of our articles weekly
Author
Sydney Criminal Lawyers
Sydney Criminal Lawyers®
is Australia's Leading Criminal Defence firm, Delivering Outstanding Results in all Criminal and Driving cases. Going to Court? Call (02) 9261 8881 for a Free Consultation.