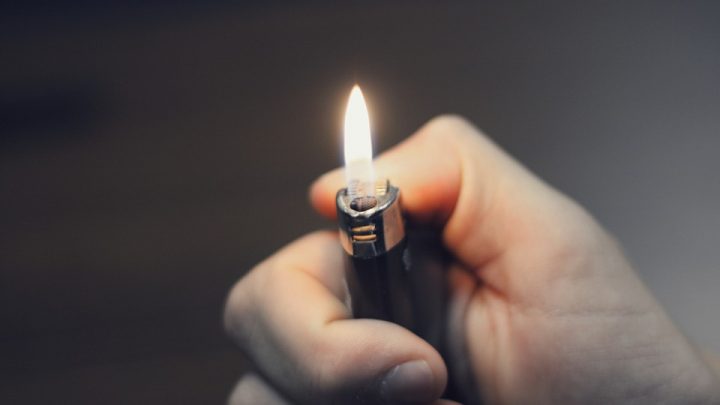 Man Haron Monis, the man responsible for the Lindt Café siege, is said to have masterminded his first wife's murder and totally dominated the women who killed her, the Sydney Supreme Court has heard.
Amirah Droudis is on trial before a judge-alone over the killing of Man Haron Monis' ex-wife in 2013. She is accused of setting the woman on fire after stabbing her to death.
The judge heard that Ms Droudis carried out the killing as "an act of devotion and loyalty to Man Haron Monis as her spiritual guide."
The victim was stabbed 18 times and set alight in a unit block in Werrington in western Sydney.
A neighbour testified witnessing the murder through the peephole of his front door, hearing screams and looking out to see a woman making stabbing motions with a knife. He says he then saw her pour a bottle of liquid over the victim. When he opened the door to intervene, the woman screamed at him to "get back" and threw an object that set the victim alight.
The killer then ran down the stairs, where another neighbour saw her carrying a knife, a bottle and a box of matches.
The judge heard that Monis considered himself and Droudis to be "instruments of God", and that he wanted his first wife killed as part of a plan to seek "God's vengeance" over a family dispute.
Monis took out insurance
Evidence was tendered that in the weeks leading up to the killing, Monis took out fire and flood insurance on the Werrington apartment. Crown Prosecutor Mark Tedeschi QC submitted that Monis did this because he knew the murder would involve "an element of fire".
Mr Tedeschi also said that in the weeks after the murder, Monis and Droudis knew they were being closely monitored by police and faked phone conversations to explain inculpatory forensic evidence that might be uncovered.
In his opening remarks, the Mr Tedeschi said the evidence "absolutely ruled out" the possibility of the killing being undertaken by anyone other than Droudis, despite witnesses saying the murderer was wearing a Burka.
A calculated killing
Tedeschi submitted it was a "personal calculated killing committed by a woman who held strong passions against the deceased … someone motivated by passion to carry out a ferocious and sustained attack."
It is understood that Droudis was enamoured with Monis and anticipated a future life with him.
However, acting on behalf of Amirah Droudis, NSW Chief Public Defender Mark Ierace, SC told the court that his client had no prior knowledge of the murder of Monis's first wife and that the case against her is entirely circumstantial.
He submitted that three eyewitnesses had failed to identify Amirah Droudis. He also said that Monis had both a history of, and a tendency to, pay for contract killings, and because of Monis' "secretive dealings … we may never know" who murdered his former wife.
The court also heard Man Haron Monis had threatened his ex-wife's life in the years before the attack, had unsuccessfully solicited bikers from the Rebels to kill her, and had created an elaborate alibi for himself at the time he knew the murder would take place.
Judge-alone trial
Victims' groups are disappointed that Ms Droudis' trial is being presided over by a judge-alone, rather than by a jury.
Statistics suggest that it may be favourable for a defendant to have a judge-alone trial – between 1993 and 2011, 55.4% of defendants tried by a judge alone were acquitted, while just 29% of those tried by a jury were found not guilty.
A judge-alone trial may be granted if the prosecution consents, or if it is likely that a jury trial will be unfair.
Reasons to apply for a judge-alone trial may include:
Media attention and publicity
A large amount of media attention can contribute to an unfair trial, as it may be difficult to find jurors who haven't already read about the circumstances surrounding the case in the media, and to have formed their own opinions, rather than focusing solely on the evidence presented at trial.
Applications for a judge-alone trial may be stronger where media reporting is extensive and tends to presume guilt.
Complex evidence
Another basis for a judge-alone application is where the evidence is highly complex. If the case relies heavily on technical or scientific evidence, for instance, a defence lawyer may argue that it would be difficult for a jury to fully comprehend the material presented, which could lead to an unfair trial.
With new types of forensic and expert evidence making their way into the courtroom, defence lawyers may argue that it easy for juries to be misled into forming the view that scientific evidence is irrefutable, when a judge may be aware that technology is fallible and 'experts' can be wrong.
Lengthy trial
Where a trial is expected to last a long time, it may be argued that this will unfairly burden the jury and, together with other circumstances, should be taken into account whether determining a judge-alone application.
In Ms Droudis' case, the media attention surrounding the Lindt Café incident is likely to have been a significant factor in the granting of a judge-alone trial.
The proceedings are expected to run for two months.
Receive all of our articles weekly