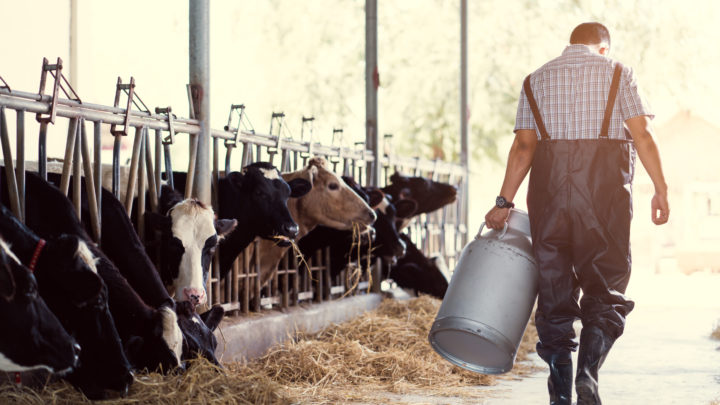 In the midst of the crippling drought affecting many parts of the nation, scammers have been preying on the vulnerability of who are desperate to feed their livestock.
And recently, a man from Parkes was sent to prison for his unscrupulous act of dishonestly obtaining a financial gain by deception.
The story so far
Stephen John Swindle (his real name) from Parkes had a business masquerading the sale of hay and grain to farmers, but simply did not deliver it after receiving payment.
Mr Swindle was imprisoned last week for defrauding New South Wales farmers of more than $80,000 in a scam that lasted more than two years, after being found guilty of 10 counts of fraud under section 192E of the Crimes Act 1900.
During Mr Swindle's sentencing hearing, the presiding magistrate described his actions as reprehensible, in light of the tough drought affecting our farmers, and labelled the defendant as "lying, dishonest and violent".
According to police papers, several vulnerable farmers purchased food for their livestock through Mr Swindle's business. Some of the orders were partially delivered, while others were not delivered at all.
Mr Swindle lied to his customers about the whereabouts of the delivery trucks, and spent his ill-gotten gains on trips to theme parks, accommodation on the NSW South Coast, sports betting, groceries and liquor.
Mr Swindle has been sentenced to a total of three years and six months behind bars and will be eligible for parole in November 2020.
Not the first case
Earlier this year, a Villawood man was also charged 13 fraud charges arising from a social media scam which allegedly advertised feed for livestock, which according to police was never delivered. The man allegedly targeted farmers in the Hunter Valley region, fleecing them to the tune of $40,000.
Police say that, unfortunately, fraudulent schemes of this type are on the rise, and everyone needs to be vigilant.
The offence of fraud in NSW
Fraud is a general term used to describe a dishonest act which deceives another for financial gain, or another's financial loss.
The general offence of fraud carries a maximum penalty of 10 years in prison where the charge comes before the District Court, or two years for each count up to a maximum of five years where the case remains in the Local Court.
The severity of the sentence for a person who is found guilty, or pleads guilty, depends on a number of factors, including the value of the funds or property involved, the length of time it was conducted, the sophistication of the enterprise as well as the personal characteristics of the defendant, including whether he or she has previous convictions, whether a guilty plea was entered, whether the money was repaid, whether any underlying issues have been addressed (such as gambling or drug addiction) and any demonstrated remorse.
Section 192E of the Crimes Act provides that:
(1) A person who, by any deception, dishonestly–
(a) obtains property belonging to another, or
(b) obtains any financial advantage or causes any financial disadvantage,
is guilty of the offence of fraud.
Maximum penalty–Imprisonment for 10 years.
(2) A person's obtaining of property belonging to another may be dishonest even if the person is willing to pay for the property.
(3) A person may be convicted of the offence of fraud involving all or any part of a general deficiency in money or other property even though the deficiency is made up of any number of particular sums of money or items of other property that were obtained over a period of time.
(4) A conviction for the offence of fraud is an alternative verdict to a charge for the offence of larceny, or any offence that includes larceny, and a conviction for the offence of larceny, or any offence that includes larceny, is an alternative verdict to a charge for the offence of fraud.
Receive all of our articles weekly