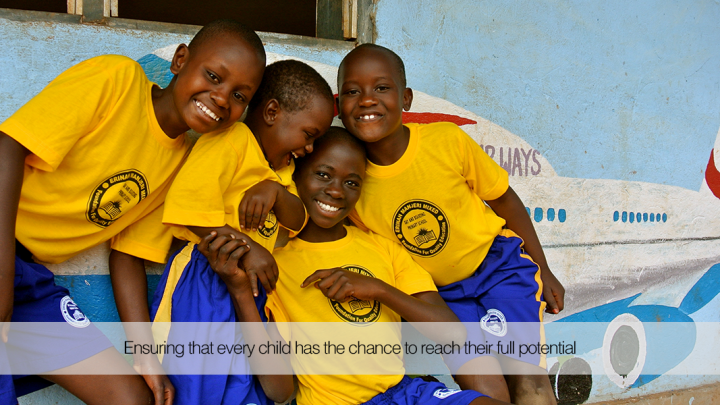 Millions of children worldwide will never attend school, and a study by UNESCO found last year that one in four young people in developing countries are not able to read a sentence.
But even children who are fortunate enough to attend a school may not benefit much. Teachers in many schools are inadequately trained and classroom resources are lacking or non-existent. Many children must repeat a year of primary school two or three times, further hindering their education.
For example, only 40% of Ugandan classrooms had a teacher inside and a staggering 90% of classrooms don't have a single textbook!
In Africa, 43% of school children will not end up finishing their education. Many kids miss out altogether, despite the fact that education is considered to be the most important personal factor to overcoming poverty – with UNESCO estimating that each year of education increases potential earnings by 10%.
This is where the Manjeri School Project steps into the picture, aiming to help create a world where every child has the opportunity to reach their full potential.
What does the Manjeri School Project do?
The Manjeri School Project works directly with a local school in rural Uganda. Its mission is to "empower communities in rural Uganda through educational and sustainable development practices."
But the charity doesn't just provide pencils and books – rather, long term sustainability is it main objective, and the participation of the local community is vital to achieving this goal.
Co-founders Nick Harrington and Andrew Thomas, both from Sydney, were inspired during their first trip to Uganda, where both oversaw the construction of a classroom at the Manjeri School. They believe that private investment into well-developed enterprises is the key to the long term success of impoverished communities.
Andrew Thomas told the Australian Financial Review that: "Social businesses provide sustainability, and allow the community to own the solution in a way that aid or donation alone never will."
The founders' first step was to identify and strengthen the infrastructure of a struggling school. The Project then invested – and continues to invest – in sustainable projects that employ locals, creating jobs within the community. So far these have included a chicken farm, honey-bee farm, and a mini-bus. The profits are invested right back into the school.
In a nutshell, the program is built on the proverb: "give a man a fish and he will eat for a day; teach a man to fish and he will never go hungry."
It is a non-profit organisation and all of its workers are volunteers. They don't spend donation money on flashy promotional campaigns, meaning that overheads are kept to a minimum.
The Manjeri School Project is a registered charity under the Australian Charity and Not-for-profits Commission (ACNC); which means that you can see how much money is donated, how much (if any) is paid to employees, and how much actually ends up helping those who need it most.
How can I help?
At Sydney Criminal Lawyers®, we passionately believe that all children, no matter where they live, should receive a good education, and are proud to donate $1,000 to the Manjeri School Project.
300 children are currently enrolled in the Manjeri school. In addition to the regular curriculum, kids are taught about the importance of healthy eating, hygiene and leadership.
Twelve teachers work at the school, and have been offered further training in pedagogy. The Project team has been busy painting classrooms, purchasing desks, fixing water tanks and installing solar panels. Laptops have also been purchased.
If you would like to support this amazing project, you can donate here, or visit their online shop, the proceeds of which go directly towards the great work they do.
Or if you would like to learn more or contact the team, you can do so by emailing andrew.thomas@manjeriproject.org.
Receive all of our articles weekly